ORLANDO — Disney made clear how important travel advisors are to its business during the 2023 Disney Destinations EarMarked Program Owners Summit, which kicked off Monday evening at the Contemporary Resort.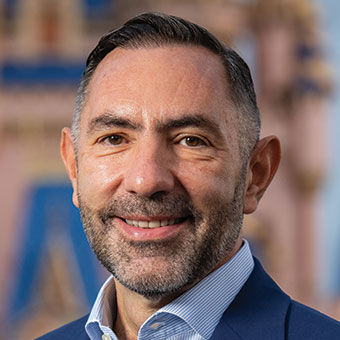 "As the Walt Disney Company celebrates its 100th anniversary this month, we couldn't have reached this milestone without each of you playing such an important role in this organization's story," said Javier Moreno, senior vice president of Disney Destinations Sales Solutions. "You continue to be the magic makers for your clients, and for us, and have shown us that your dedication to all things Disney truly is boundless."
The summit has brought together 400 agency owners, all part of Disney's agency recognition EarMarked Program.
The program itself will celebrate its 20th anniversary next year. This week, the agency owners will participate in general sessions, panel discussions, theme park experiences and more.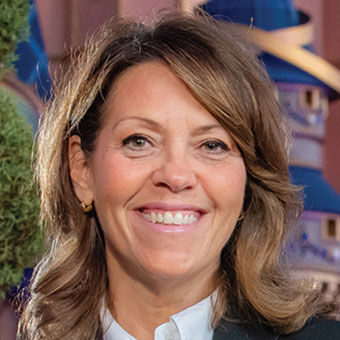 "You work really hard," said Jodi Bainter, director of travel agency sales for Disney Destinations Sales Solutions. "We know that you work really hard all year long to plan vacations, Disney vacations, for your clients. And of course you guys know this — we're so thankful for all you do."
Moreno said the summit was designed to help agency owners grow their businesses. He encouraged them to share what they learn with their advisors.
"We want the content that is covered over the next few days to be just as valuable to your agents as it is for you," Moreno said. 
Over the years, the event has evolved. Historically, it welcomed travel advisors, but in more recent years shifted to focus on agency owners.
The theme of this year's summit is "Boundless Magic," and that will carry through educational programs and webinars.
Last year, the summit was held at the Disneyland Resort. While the resort's president, Ken Potrock, couldn't attend this year's event in Florida, he sent a video message to attendees.
"I want to thank you all for the hard work you put into planning visits for our guests and supporting our business," Potrock said. "Thank you for being our advocates, such wonderful advocates, with your clients. Now let me be extremely clear: we can grow and reimagine this business because of you. Thank you, thank you, thank you again."
Source: Read Full Article