Reaching this milestone fills me with a mix of pride, nostalgia, and gratitude.
BHPian Ashtoncastelino recently shared this with other enthusiasts.
Few updates and Hitting that 100,000kms Milestone Finally!!
Wide Spray Washer Nozzles:
After witnessing the great spray pattern on the Hyundai cars made up my mind to get these wide spray washer nozzles from AliExpress through friend coming down. Not only does it have great spray pattern that covers the entire windshield it also reduces scratches on the windshield before the wiper sweeps. My addition of One-way valve helps a lot here, else the wiper does a sweep with all the dust and debris on the windshield resulting with scratches on the windshield.
Photo of the nozzles. Attaching video demonstrating the spray pattern after installing them.
Door Latch Striker Covers:
Got these also from AliExpress, covers the 4 door latch strikers well with a tight fit. Thoughts on 3D printing these are also on my mind but only time will decide.
Coating the Windshield with TurtleWax Clearvue:
I've been using this product since 2022 February and it has been very promising. Easy application and also lasts me easily 3-4 Months. Very satisfying to drive during rains. While other car wipers are on full speed, I don't even need to sweep the windshield as the water just beads off.
New Wiper blades:
Was using framed Valeo wiper blades but they eventually started leaving streaks after a year so decided to change them. I loved the looks of the frameless wiper blades on the Swift so decided to get new rubber refills and installing them on my old frameless wiper blades.
Owning to the recent sale on Boodmo, I got 2 wiper blade rubber refills of Chevrolet which are of 22inch and it costed just ₹97 for each. Since Swift uses a 21/19 wiper configuration I had to just cut the new rubber refills to the size and install into the frameless blades.
Job done and back to streak-less sweeps.
Dashcam: 70Mai A500s front+ rear+ Hardwire Kit:
Got this entire kit for a steal deal and installed this before my Mumbai trip. Wired it with the fusebox using fusetaps and is working flawlessly. Memory card paired with this was the Samsung 128GB Evo Plus. Adding the CPL Filter on the dashcamera reduced the glare of the dashboard. Helped me catch few accidents on the road and also near misses with my car as such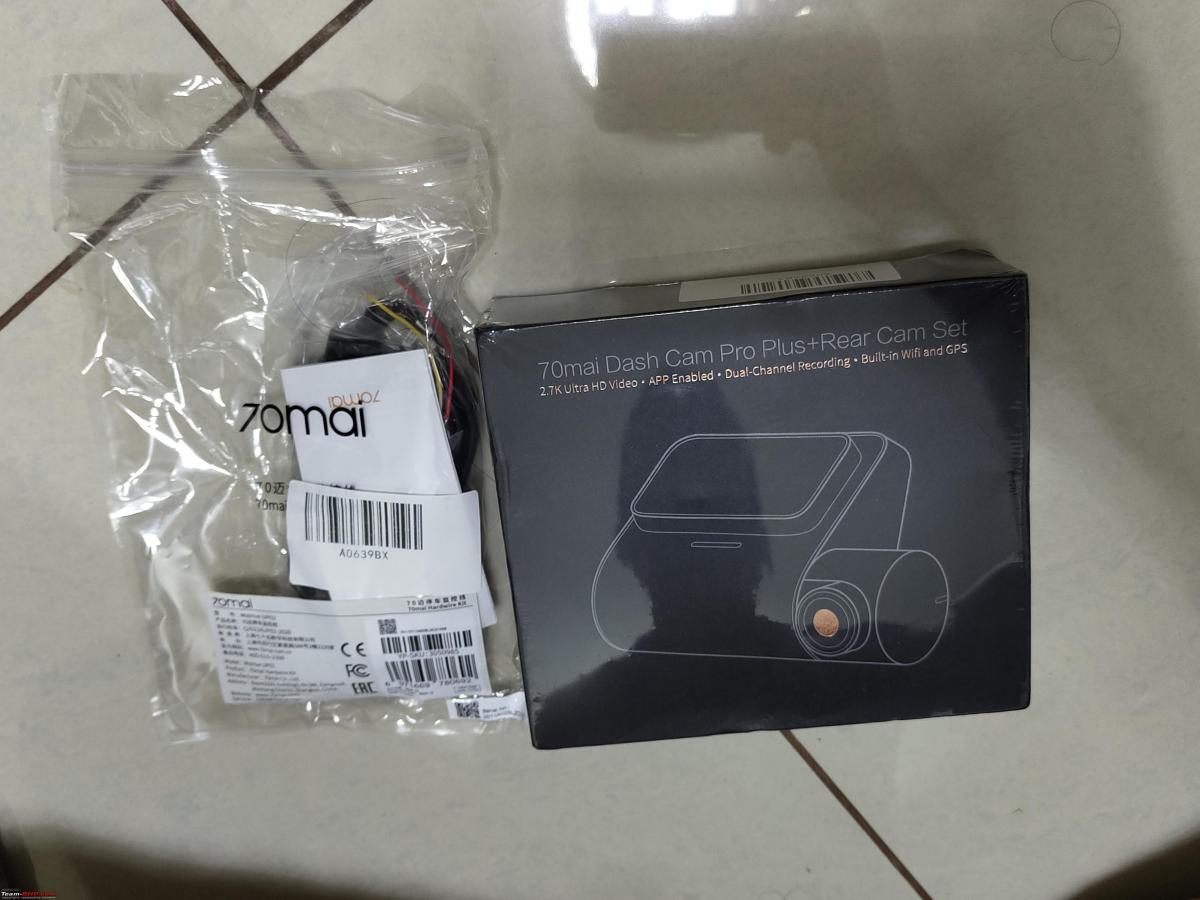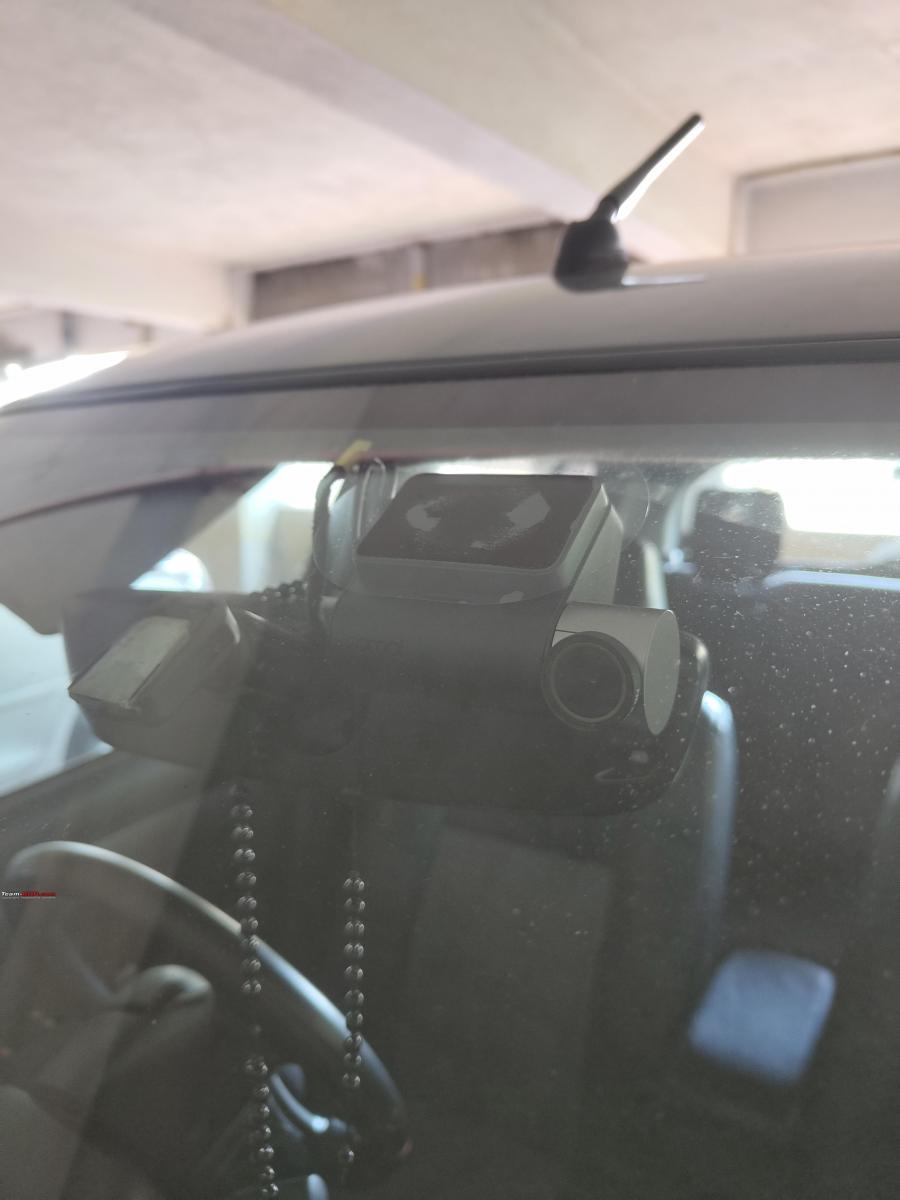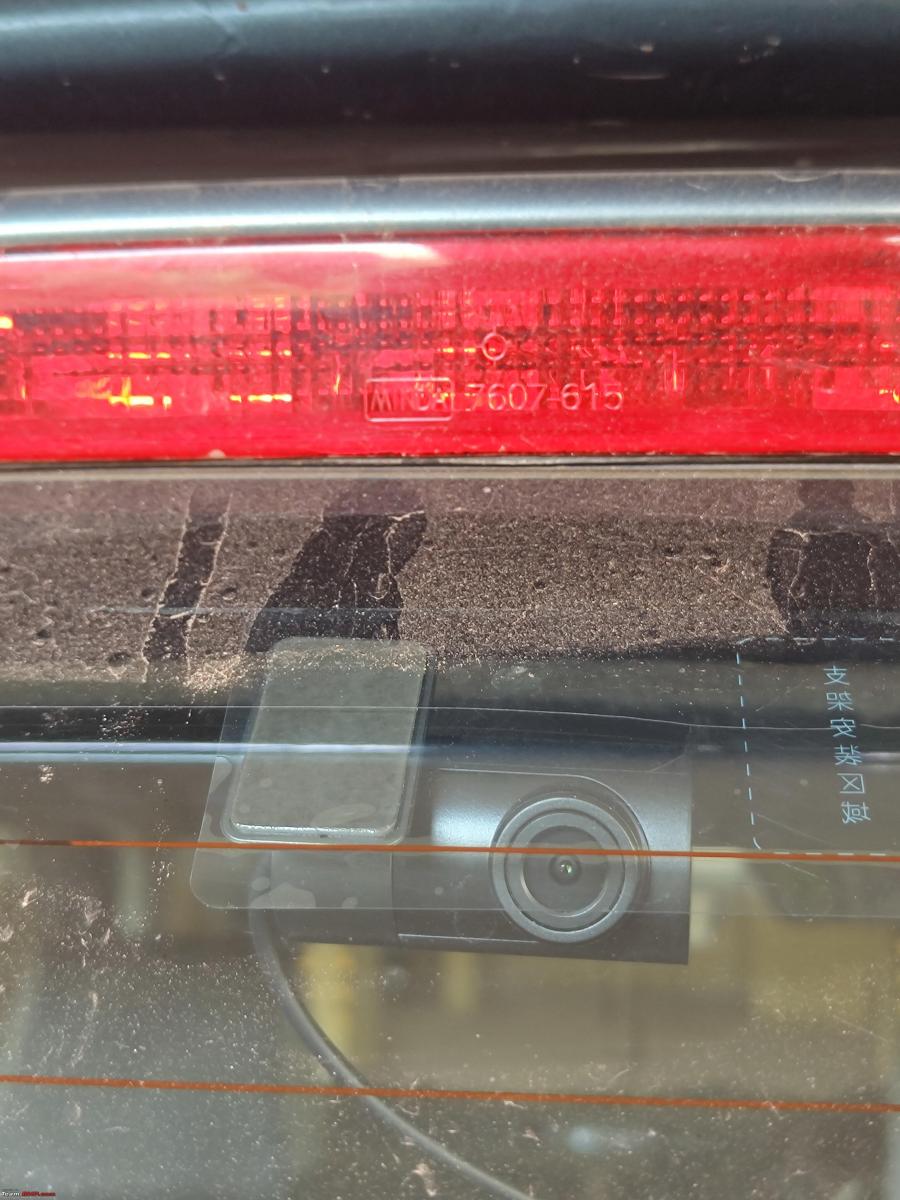 Defective Coolant Reservoir:
I had replaced the coolant reservoir along with the coolant sourced from Boodmo. It was always leaky after a drive over bad roads and I used to always find it spilling coolant from the top cap. DBHPian Leoshashi immediately told me it's a defective coolant reservoir and I cleaned my old coolant reservoir to reuse it. Upon close observation I noticed that the brim of the coolant was not flat and was warped causing the cap to not sit flush and create a seal.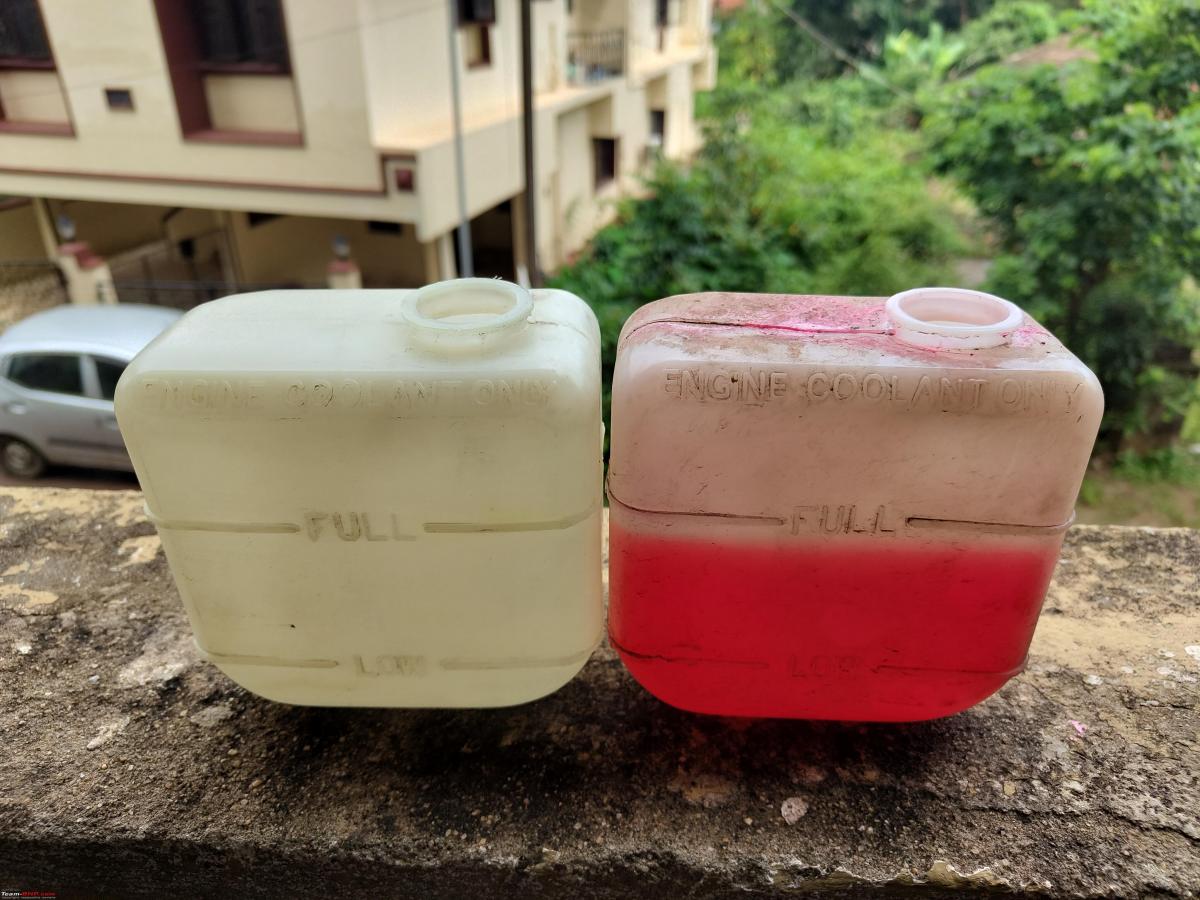 Old vs new.
Notice the warped brim
Replaced the tank, topped up the coolant and the problem was solved.
Glow-in the Dark Switch Stickers
Since the Swift never got illuminated switches, I felt this is an el-cheapo way to give at least some illumination or make it easier to discover the switches.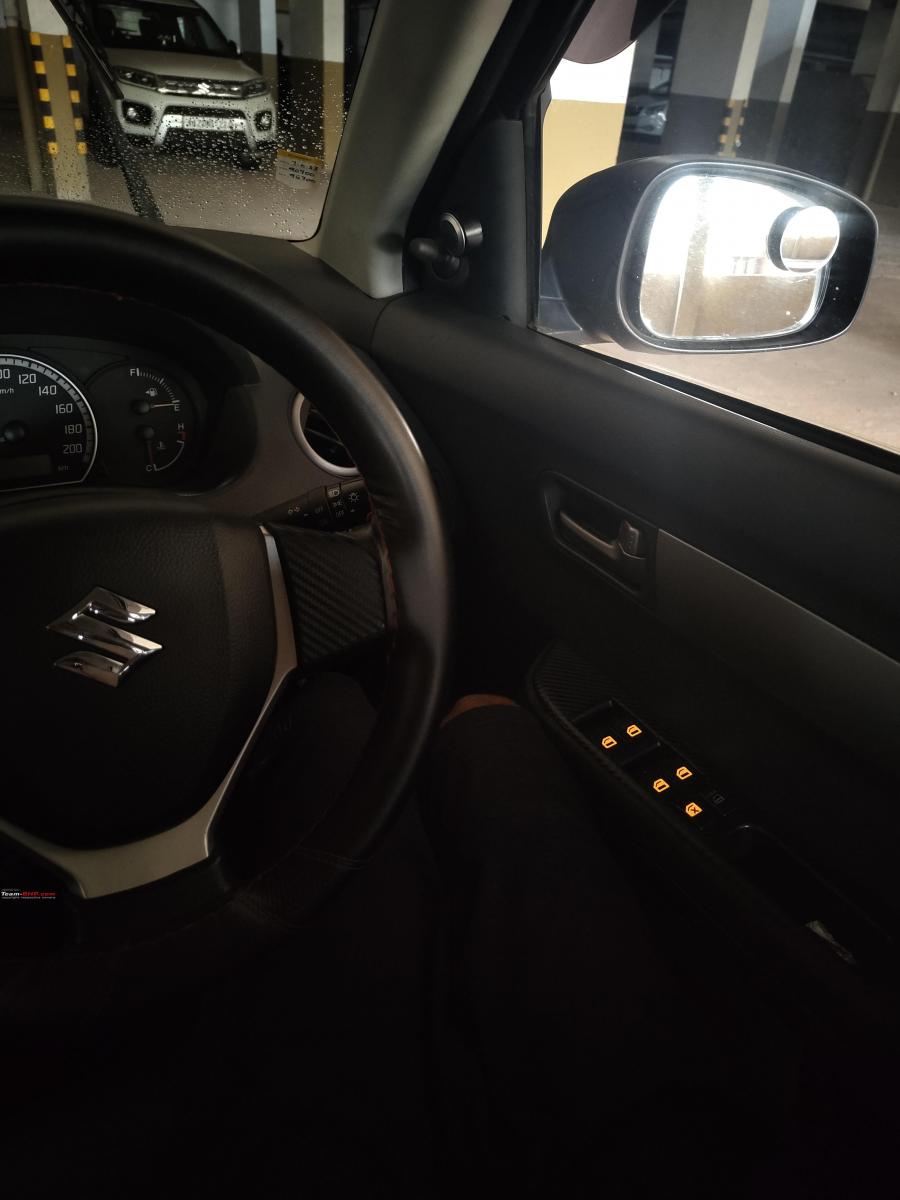 Wheel Alignment:
Easily did 5000kms in the month of June-July and took the Swift straight to Jae's for alignment. Was shocked to see that even after more than 5000kms the alignment was on point and didn't even need any adjustment. Checked the depth of each tyre for wear as well. All looked good !
Only car for alignment.
Apot onn alignment.
100,000 KM Milestone Update:
Based on the running I had expected to hit the 1L mark by September or October but as luck would have it we hit the milestone on August 15 Independence day. The honour was given to the NH66. Dad had accompanied me whilst driving back from Mangalore.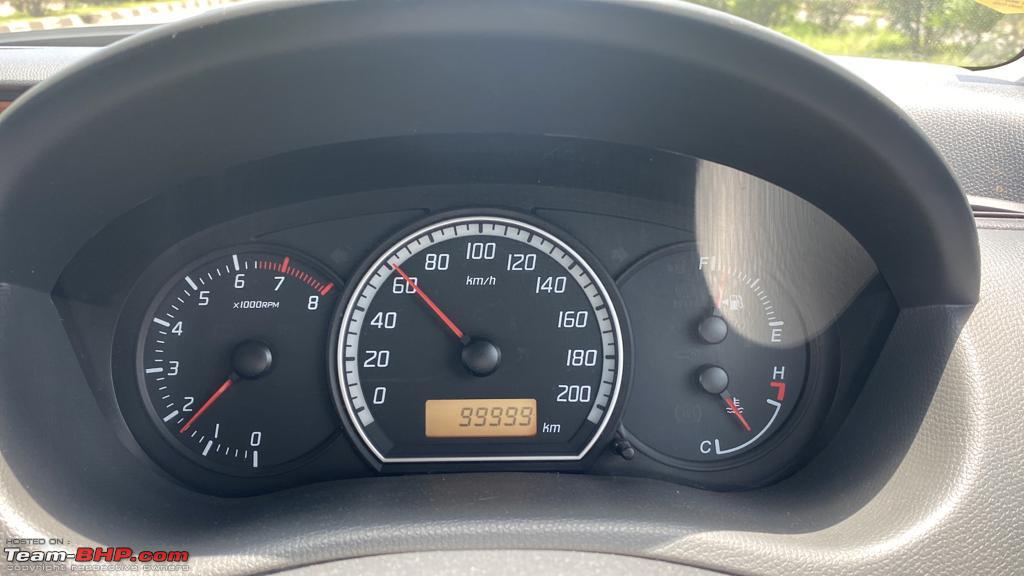 99,999 kms.
With the People who helped me through my journey with the Swift.
Left to right. Umesh(Tyre), Vishu (Mechanic), Zakir ( Painter and denter) and Yours truly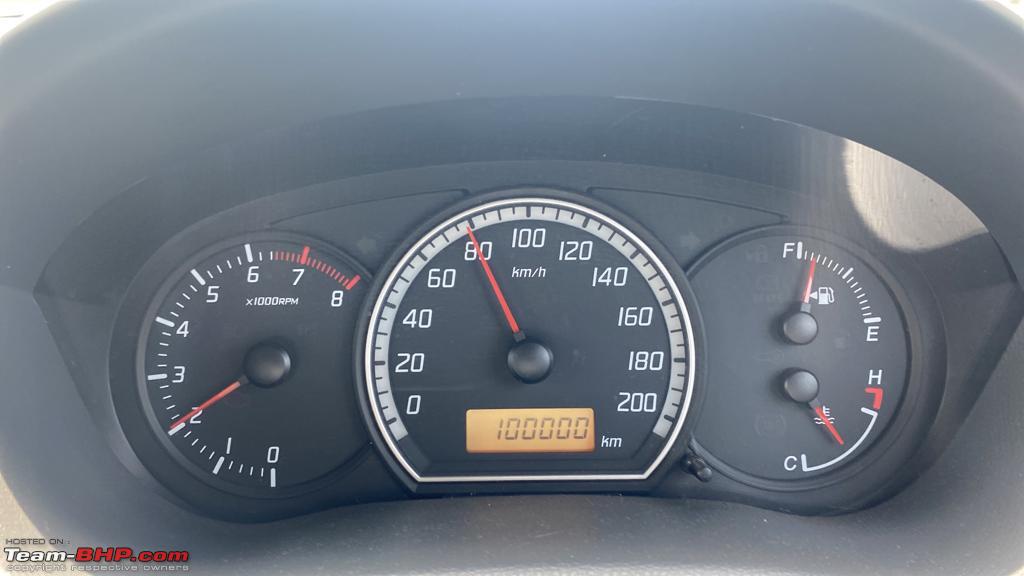 1,00,000kms Done!
Reaching this milestone fills me with a mix of pride, nostalgia, and gratitude. Back in June 2020, when I first welcomed my Swift into my life, it had already embarked on a journey of 64,888 kilometers. Little did I know then that we would travel to the 1 lakh km milestone together, forging an unbreakable bond along the way. Each kilometer represents not just a distance covered, but a story of adventures, challenges, and cherished memories. The road has witnessed our growth, our shared moments, and the lessons we've learned together. As I look at the odometer today, I can't help but reflect on the incredible journey we've undertaken – a journey that's more than just the sum of its parts. Here's to my Swift, my steadfast companion, and to the countless more kilometres and experiences that await us on the road ahead.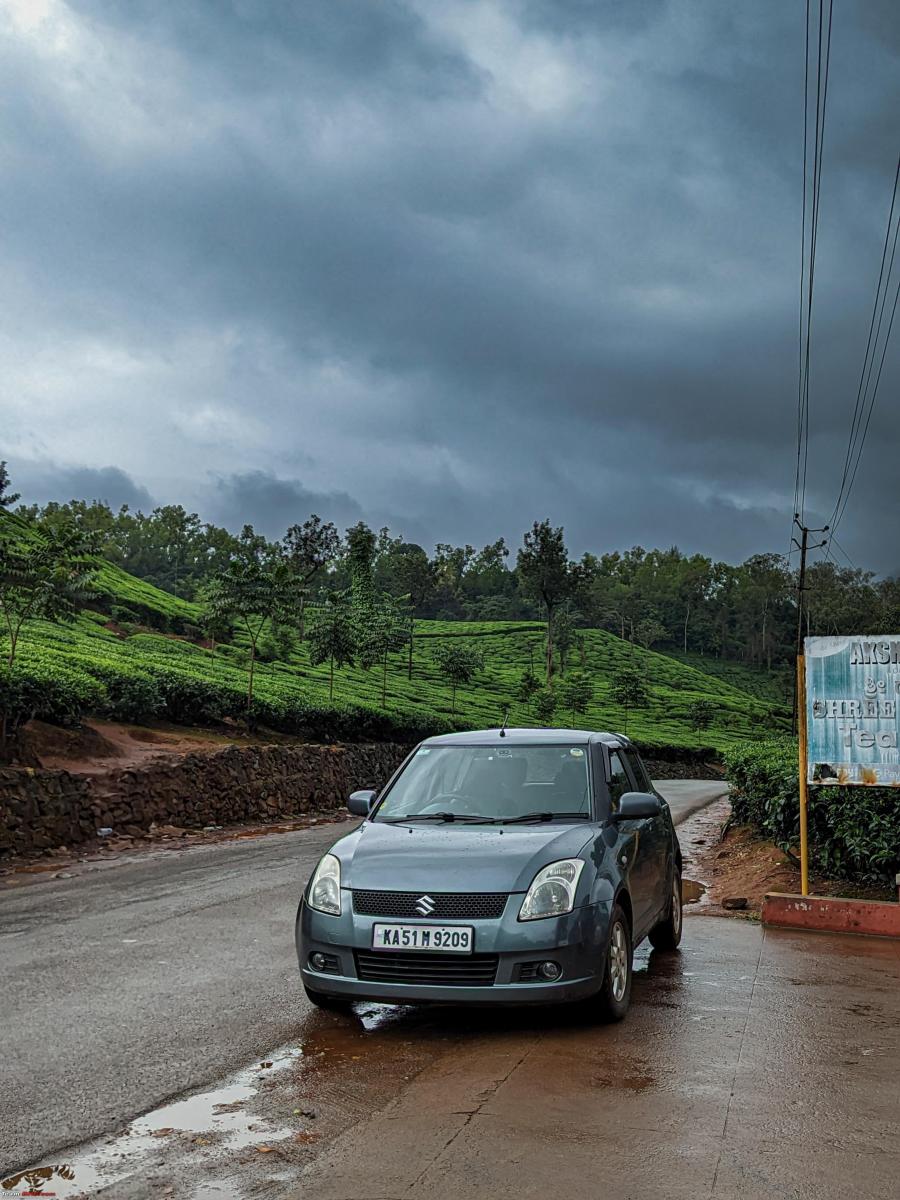 Snapshot from a recent trip to the green valley Kalasa.
Regards,
Ashton Castelino
Check out BHPian comments for more insights and information.
Source: Read Full Article