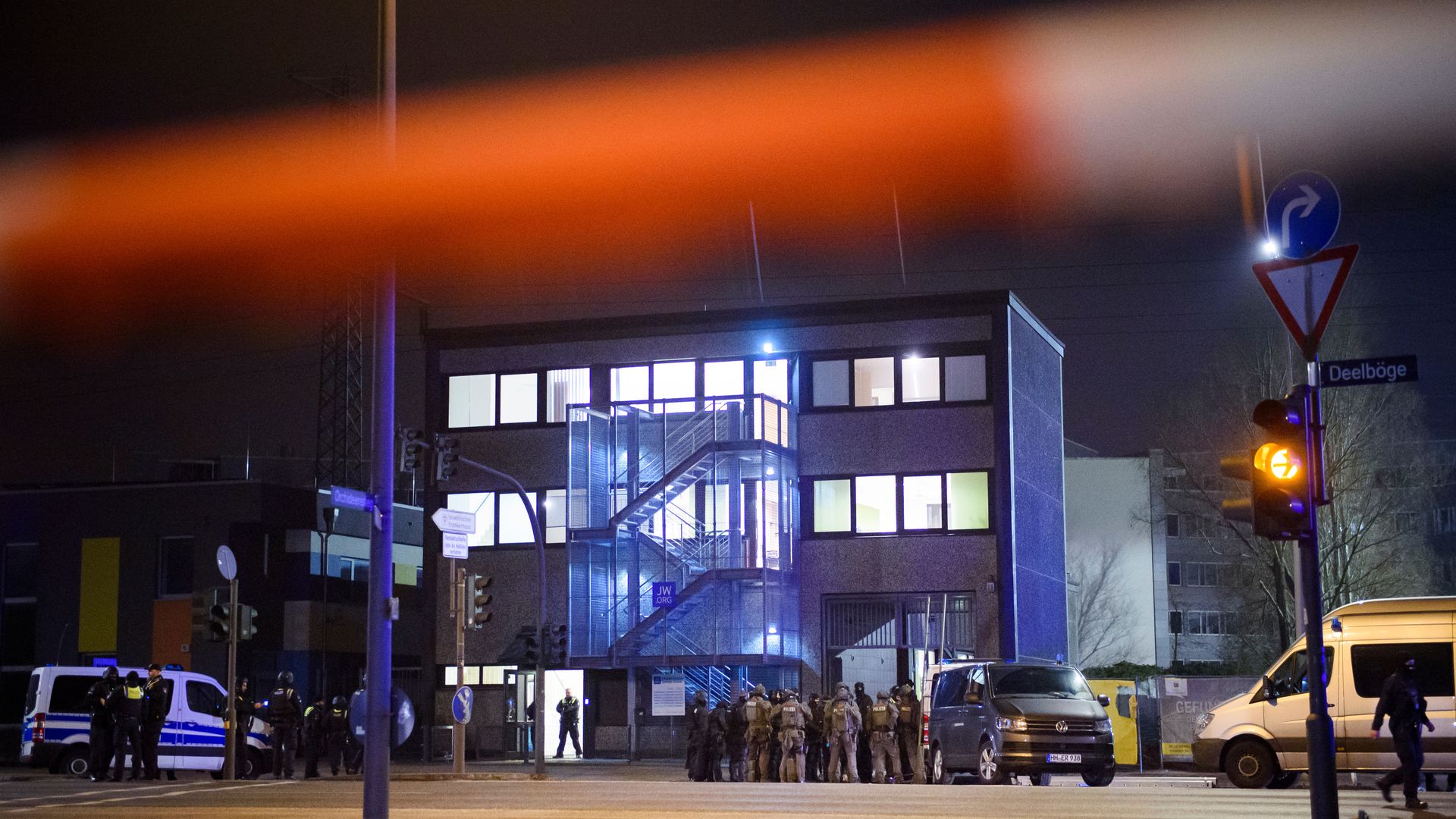 Police officers gather at the scene of a shooting in the Alsterdorf district of Hamburg, Germany, on Thursday. Photo: Gregor Fischer via Getty Images
A shooting at a church in Hamburg, Germany, left several people dead and wounded on Thursday, local police said.
The big picture: At least six people died in the shooting at a building belonging to Jehovah's Witnesses, per German outlet Spiegel. The shooting in the country's second-largest city occurred at about 9p.m. local time, German tabloid Bild reported. Police said they had not immediately identified a motive for the shooting.
The latest: "Our investigations are running at full speed," Hamburg Police tweeted Thursday evening. "As soon as there is reliable information … we will inform you immediately."
Special forces have been deployed alongside local police, according to Andy Grote, the interior minister for Hamburg.
It's unclear exactly how many were killed or injured, and police have not confirmed whether the perpetrator is among the dead.
What they're saying: Hamburg Mayor Peter Tschentscher called the reports "shocking" on Twitter.
"My deepest condolences to the families of the victims," Tschentscher tweeted. "The emergency services are working … to track down the perpetrator(s)."
Worth noting: Mass shootings are rare in Germany. Between 1998 and 2019, Germany recorded five mass shootings compared to the U.S.'s 101, a 2021 study found.
Editor's note: This is a breaking news story. Please check back for updates.
Source: Read Full Article