At least 45 people – including 12 children – have been killed after a bus caught fire on a highway in western Bulgaria early on Tuesday.
A senior interior ministry official confirmed that children were among the dead and seven people – who had jumped out of the burning bus – had been taken to hospital for treatment in the Bulgarian capital, Sofia, with burns.
The incident happened on the Struma highway, 28 miles west of Sofia, at around 2am local time and either the "bus caught fire and crashed, or crashed and then caught fire", Nikolai Nikolov said.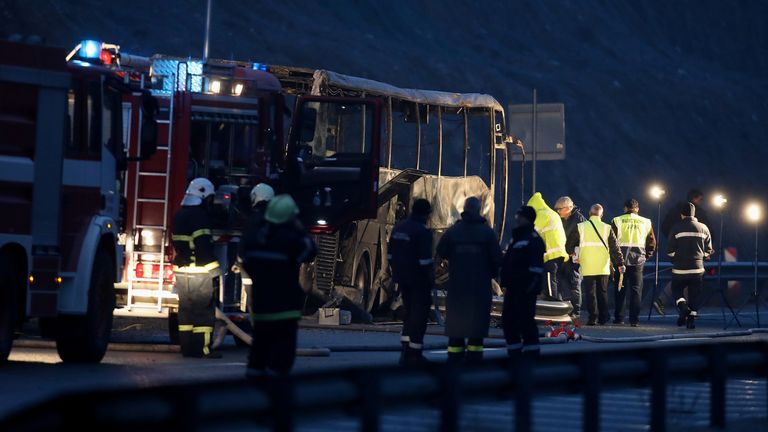 He said there were 45 fatalities, but the ministry later said there were 46 casualties, before giving a further update of one less than the toll given earlier.
There were 53 people on board the bus, it added.
The cause of the incident is unclear, but Bulgarian officials said the bus appeared to have struck a road barrier either before or after it caught fire.
Most of the victims were tourists from North Macedonia, an official from the country's embassy told BTV.
They were on their way back to Skopje, the capital, after a weekend holiday trip to Istanbul in Turkey, said North Macedonian Foreign Minister Bujar Osman.
A hospital official said the survivors receiving treatment were all in a stable condition.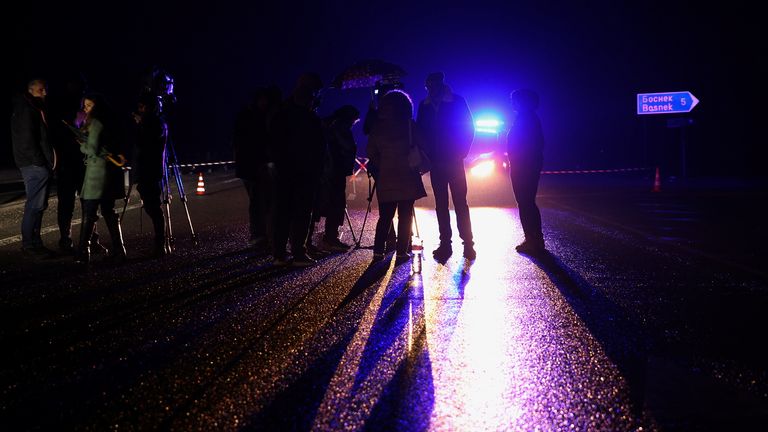 Footage showed the burnt-out bus surrounded by firefighters and emergency crews who had rushed to the scene which was sealed off.
Bulgarian interim Prime Minister Stefan Yanev was reported to be on his way to the site.
Representatives from Macedonia's embassy visited the hospital where some of the victims were taken, according to Bulgarian news agency Novinite.
Source: Read Full Article