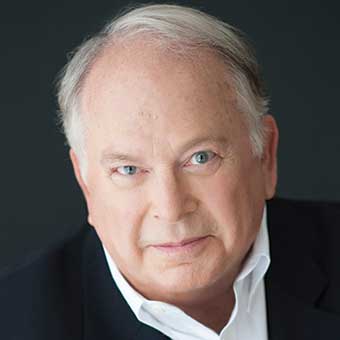 My coffee had to be hot this morning. I am going to be spending a few minutes with you today, talking about Paris, and the mood has to be perfect. Since I will be writing about France, I need to feel a sense of place, so I am surrounded by folks in a chic Parisian coffee bar.
Well, not literally. I found this app a while ago called Coffitivity. With a few clicks, a recording of a busy cafe in Paris can play in the background as I work. You have choices: This morning, I am in the Morning Murmur setting, where light conversation is several tables away. Midday I may switch to a university cafe setting, where existentialism and the impact of AI sweeps the room in more animated conversations.
But now, in my Parisian cafe at home at my desk, I'm thinking about my recent trip to France with 38 clients.
The planning of the trip took a somewhat odd turn right from the beginning. The vast majority of my clients had been to Paris more than once, and I wanted to share a portion of the city they had never seen. I explained to our on-site office in Paris that I had decided that our group would spend some time in the 17th arrondissement, a section of the city that I had never visited. I picked it because it was said to be free of tourists — and for good reason. It was a bit far out, it lacked true five-star hotels and Michelin-starred restaurants, and the museums were, shall we say, less than noteworthy. 
Worse still, everything I read indicated that the 17th was a true "working class" Parisian neighborhood. It was where many of the salespeople and office workers in central Paris returned at night.
My operations contacts in France were not enthusiastic. "But Richard, no one ever goes to the 17th."
I wondered what it would be like. Would there be places we could have lunch, would we need to be on guard for street crime, and what would be the reaction of locals when they saw my 38 American tourists? And most importantly, would we be able to find a single shop that sold authentic, freshly made Parisian macarons, a passion shared by several couples traveling with us. Surely, not in a working-class neighborhood!
I have been anxious to share this story with you. The fact is that purposely invading a quiet working-class neighborhood well off the tourist track while in the company of some of my very best clients was something I hadn't done before.
I know we are in the midst of a "let's see how the locals live" travel mindset. I wanted more than that. I wanted us to be in Paris but away from it at the same time. There just had to be places where residents simply lived out their lives; places where parents could take their children to a park that was comfortable and safe; places where there was little evidence that shopkeepers had an eye on tourist income. I wanted a bit of reality, a day or two in Paris that none of us would ever forget. But, I suppose, there had to be some good reasons why "no one ever goes to the 17th." 
Source: Read Full Article