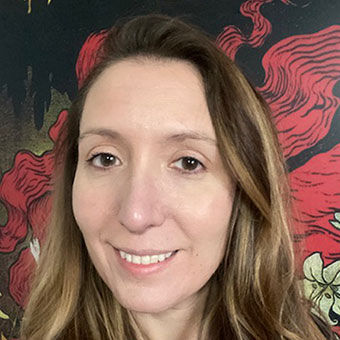 Before Frank A. Del Rio became president of Oceania Cruises, the line his father founded, the younger Del Rio was serving as the line's chief of sales. It was 2022, and he had just returned to Oceania after a break.
It was a good time to better understand its sales channels, so he traveled the country to meet with travel advisors for the brand's top accounts. 
Those accounts became the core of what Del Rio calls the Cruise Connoisseur Club, a group of top producers. Within that group, he created the "elite," a subgroup of the 20 to 25 biggest accounts.
Wanting to dig into the perception of the Oceania Cruises brand, the younger Del Rio hosted the elite group in Miami. He said he locked himself in a room with them and asked them to share with his team where Oceania stood in the market — and what the brand's opportunities were.
To put things in context, Oceania was on the cusp of starting a new chapter. The upper-premium line hadn't grown its fleet in more than 10 years, but it was soon planning to debut the Oceania Vista (which was christened in Valletta, Malta, last week) and bring on another ship in 2025.
"We came out of there learning a lot," Del Rio said about the meeting. We "learned a lot about other competitors, we learned a lot about the ever-changing marketplace, especially post-Covid. … It was an eye-opener for the entire team."
The big takeaway from those top agents, he said, was that the line needed simplicity, and it needed to better explain the value of what clients are getting.
Oceania is now using that information, along with conversations from past passengers, to drive new initiatives. It will try out a new design for marketing materials, a new ad campaign, and possibly do away with noncommissionable fares.
The young Del Rio became president of the line in January while his father, Frank Del Rio, was preparing to retire from his role as CEO of Norwegian Cruise Line Holdings.
Del Rio said during the Vista's christening voyage, which sailed roundtrip from Rome last week, that he wants Oceania to be viewed in the marketplace as having the best value proposition, which requires simpler messaging.
"My dad taught me that, yeah, we have beautiful ships and we go to great places, but you have to have the best deal, and you have to make sure that you're communicating that message very clearly and making it easier to make a transaction," he said.
With that advice in mind and feedback from the elite, Oceania plans to roll out a promotion in mid-July that Del Rio says will be simpler for guests and travel advisors to compare with offers from other brands. Details are yet to come, but Del Rio described the program as letting guests "get it all," namely a beverage package and an allowance for excursions.
He said he thinks these changes will put the line on a level playing field with other upper premium cruise lines, like Viking and Explora Journeys.
"I feel like our team is re-energized," he said, comparing the cruise line's energy to the early days when his dad began the line.
But this time around, building up the line is up to him.
Source: Read Full Article