Gina Gabbard has returned to Ovation Travel Group as OvationNetwork's vice president of business development.
OvationNetwork is a new brand under the Ovation Travel Group umbrella. Ovation Travel Group is owned by American Express Global Business Travel.
"The Ovation independent advisor (IA) business is a highly valued division of AmEx GBT," Sunil Mahtani, executive vice president, said in a statement. "To prepare for the future, we are launching a new brand — OvationNetwork — as one word. Our objective is to establish the new brand in the marketplace and continue to grow our IA business."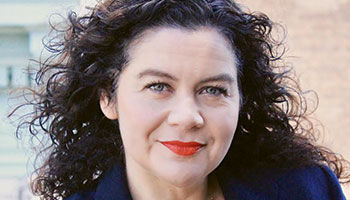 Gabbard previously spent two years with Ovation but departed in 2020 to take on the role of chief sales officer for Lindblad Expeditions. Her 20-year industry career is split between supplier and agency roles, working with companies like Marriott, MLT Vacations and Tzell Travel Group.
In her new role, Gabbard will again oversee OvationNetwork's East Coast advisors and affiliates, as well as its relationship with Virtuoso. She reports to Mahtani.
In an email to advisors and affiliates, Mahtani called Gabbard "one of your biggest champions."
Gabbard said in a release: "Having been so immensely proud of what we accomplished during my first stint with OvationNetwork and its stellar independent advisors and affiliates, I truly feel like I am coming home. I am committed to reinforcing both the strong infrastructure already in place, as well as working with OvationNetwork's first-class team to serve the needs of our advisors so we can all grow together."
Source: Read Full Article