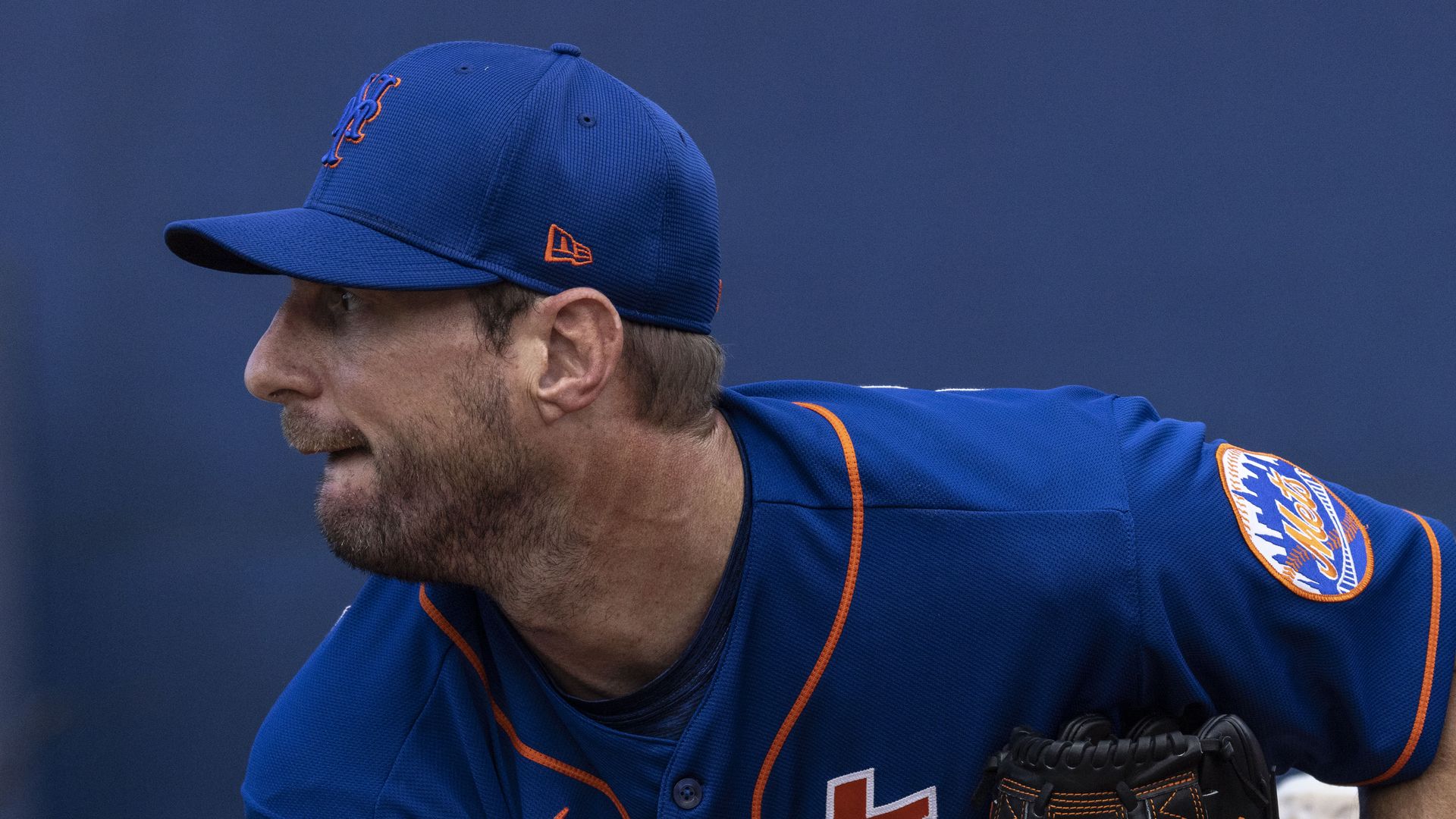 Photo: Alejandra Villa Loarca/Newsday RM via Getty Images
Major League Baseball pitchers are using spring training to test the limits of the new pitch clock rules as they look to gain an edge over hitters.
Driving the news: New York Mets pitcher Max Scherzer pushed the boundaries in his Friday start against the Washington Nationals, with the pitch clock playing a role in consecutive third-inning at-bats.
Scherzer was called for a balk after trying to quick-pitch Victor Robles, with the ump signaling that he didn't give Robles enough time to get set.
In the next at-bat, Scherzer had a double play wiped away after the ump ruled he'd delivered his pitch after the clock ran out.
Later in that same at-bat, he successfully pulled off the quick-pitch by ensuring the batter was set this time.
What they're saying: "Everybody up here is looking for a competitive edge … and it's a good time to be testing those things," said Mets manager Buck Showalter.
The big picture: The pitch clock has done much more than speed up pace of play; it's also altered the dynamics of every at-bat.
For generations, pitchers and hitters have been on relatively equal ground.
But under these new rules, pitchers "can totally dictate pace" — or at least, they'll be able to once they learn the new rules' limits.
In related news … The Chicago Cubs threw the first spring training no-hitter since 2017 on Friday. And, thanks in part to the pitch clock, the game lasted just two hours, 14 minutes.
Source: Read Full Article