I would say after 3 years of driving it all over, I am now starting to get to fully explore this car's capability.
BHPian Reesnat recently shared this with other enthusiasts.
With almost 18k kms on the ODO and 3 years into the ownership experience, let me try and share some of my experiences and thoughts so far.
First, how does it look 3 years in? Still as spectacular as it did to my eyes on Day 1: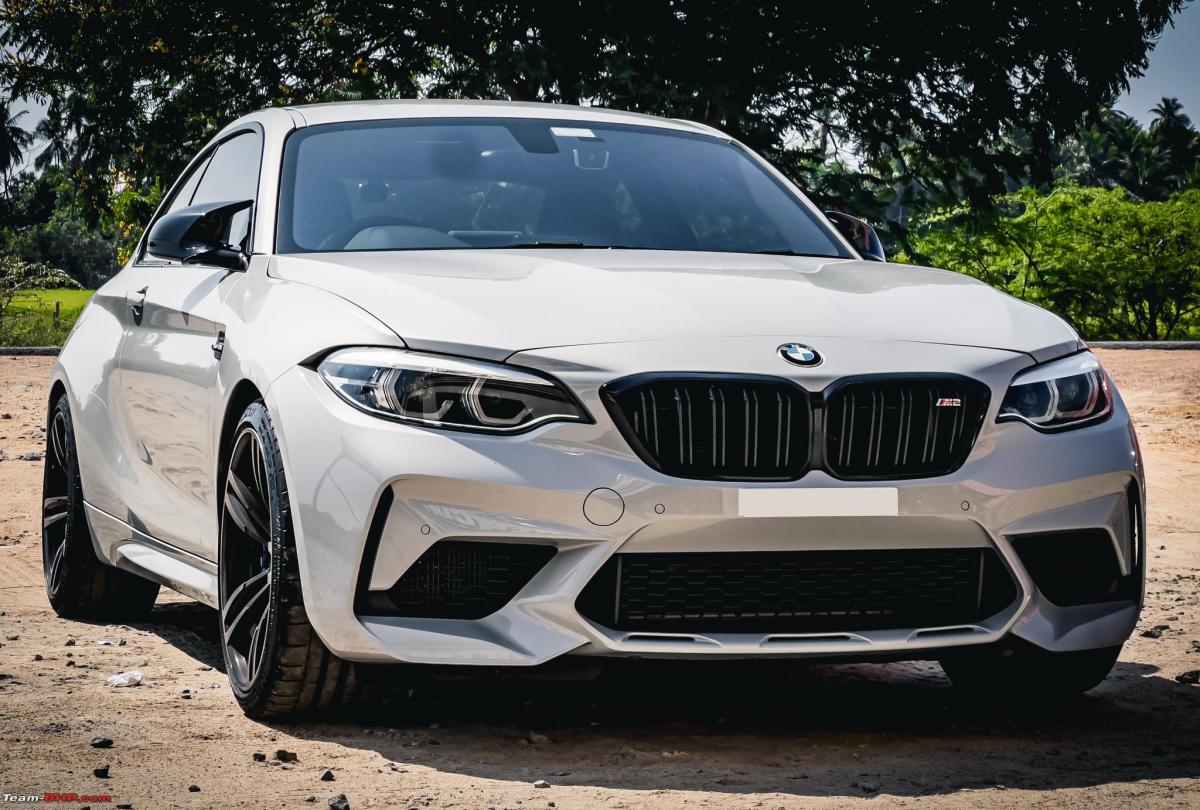 Where and how often do I drive the car?
The M2C is mostly my Sunday fun car, I end up driving the ECR route till Pondy or the GST Road route, so inevitably every time I take the car out, its usually 200-300 Kms of mostly highway driving with some spirited sections to get the juices going! Go to MMRT about 3-4 times a year and even then don't drive it hard for long and very cautious about the stints as the car is completely stock, and on stock brakes, which are very sensitive to pad deposits when hot, and don't have a high limit on the track for extended sessions, so need to limit this to a couple of hot laps per session, before a break.
What mods have I done to the car?
Nothing besides the Akrapovic exhaust system (link pipe + axle back). While Akra's are ridiculously expensive, for a special car like the M2C, for me, they were worth it.
Why did I pick Akra over the rest?
Other than that, nothing else mechanically, yet. I've got a very strong itch to upgrade the suspension and make it an ever sharper tool, but I've been holding off on this as if I go down this path, I need to do it holistically – suspension, link arms, sway bars etc. The one thing I did do, is try out a slightly more aggressive front toe alignment which has made a big difference to how the front end of the car feels, its a lot more pointy and sharp, and this was reflected on track too, helping me shave off a second easily. So there is a lot of potentials still left with the platform from a handling point of view.
Cosmetically, on the interiors, got the M1/M2 buttons were changed from the stock black to red ones, this adds a nice pop to the steering wheel and helps differentiate these two critical buttons from the rest. These two buttons get used a lot and are a big feature on these M cars that allow you to quickly change character at the flick of a switch.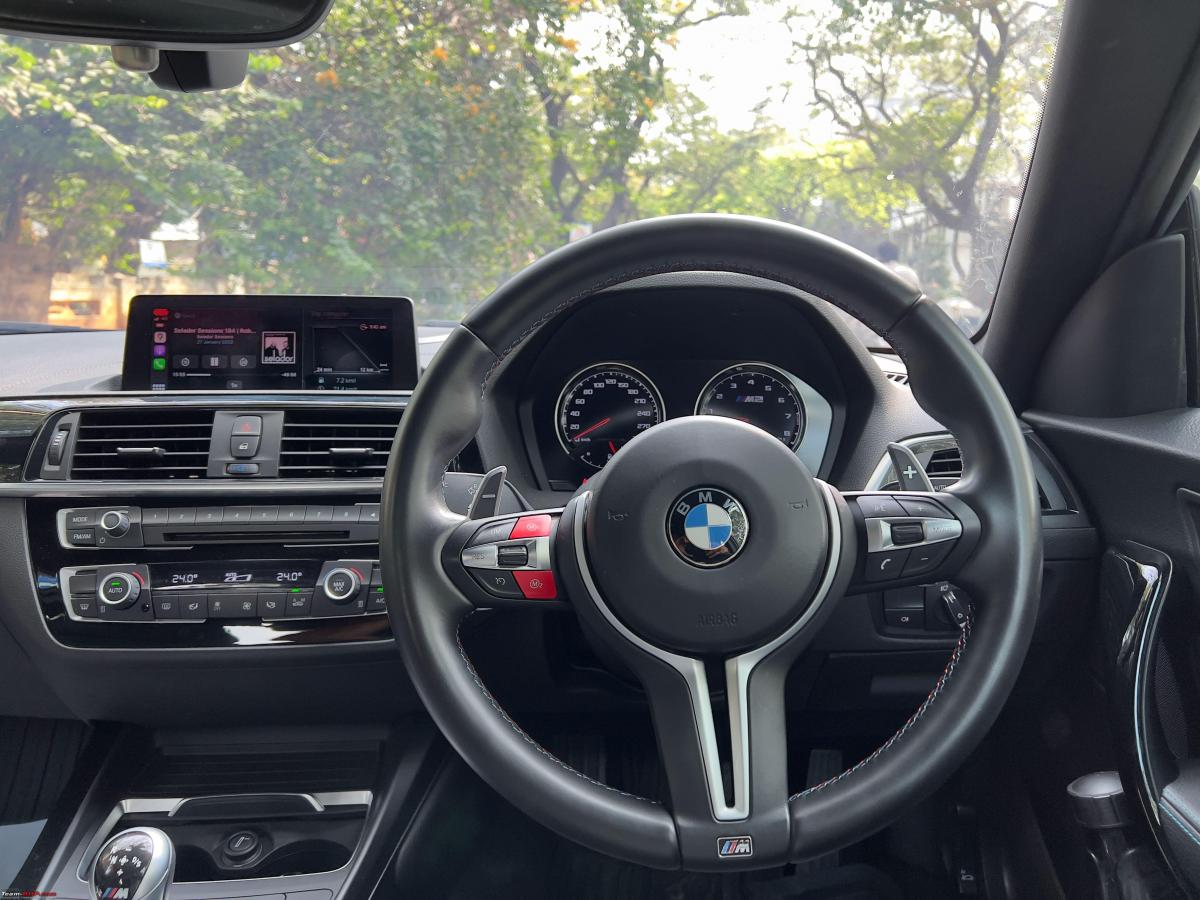 Service/Maintenance
Touchwood, nothing to report here. The car has always been serviced and maintained by the dealership under Warranty/BSI Plus, which has worked out great so far. My only gripe being the stock brakes leave a lot to be desired and require a lot of babying to take care of, ideally, I shouldn't have to think about them so much.
Other than that, the ownership experience has been very enjoyable so far.
So with all that said, what has it been like these past 3 years?
Amazing. This car has brought me so much joy and has truly pushed me to learn and become a better driver. Every single time I get into it and drive, it's an occasion and memorable. It's not the easiest of cars to get in and drive hard due to its rowdy nature, but that is also the charm of the car, and why it has been so incredibly popular. Now for some, this may not be welcome, but for those with some experience and driving skills, this is a very endearing character of the car. In fact, I would say after 3 years of driving it all over, I am now starting to get to fully explore this car's capability. And, of course, still such a gorgeous-looking car in my opinion, especially in light of what BMW is putting out these days (but that's a topic for another day).
Check out BHPian comments for more insights and information.
Source: Read Full Article