Within the next two years, Peugeot will reveal pure-electric versions of the 308, 308 SW and 408, along with two all-new electric cars based on its forthcoming STLA architecture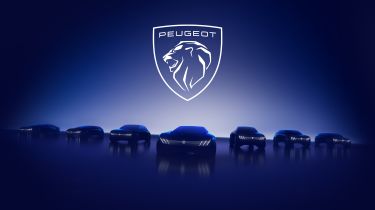 With this year's Inception concept, Peugeot hinted at its new approach as an electric car maker, and now the firm has revealed concrete plans as it heads towards an EV future. In the next two years, five new electric Peugeots will reach showrooms alongside new mild-hybrid engines across the range, as part of a product roadmap which the brand calls 'E-Lion'.
The E-Lion project consists of three targets: this year, each model in the line-up will feature an electrified powertrain, and every Peugeot will be available as a full EV by 2025. In 2030, the firm will exclusively sell electric cars across Europe, including new offerings based on the upcoming STLA platform. 
New Peugeot Inception concept revealed at CES 2023
Updates to current combustion-engined vehicles are in the works too, with new 48-volt mild-hybrid engines set to roll out across the entire range this year – save for Peugeot's van-based people-movers and the 508. 
These are built around 99bhp and 134bhp petrol engines, augmented by a 28bhp electric motor incorporated into a six-speed automatic gearbox. Around town, the e-motor can take over entirely to enable silent EV running.
New e-308 and e-308 SW estate models will arrive alongside these hybrids in 2023, riding on the firm's current EMP2 platform. However, the brand will introduce new battery and motor technology to offer 156bhp and over 248 miles of range. Topping up the e-308's 54kWh battery from 20 to 80 per cent should take less than half an hour, too.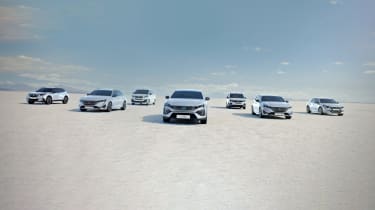 A fully electric version of the 408 coupe-SUV is also under development, which is likely to borrow its powertrain from the e-308 – albeit with a slight range penalty due to the larger fastback bodystyle. 
In the second half of 2023, Peugeot's first ground-up electric car will hit the road in the shape of the e-3008. With a choice of three powertrain options – including a dual-motor four-wheel drive version – the STLA Medium-based family crossover will be able to cover up to 434 miles on a single charge. A new e-5008 will follow shortly afterwards, also riding on STLA underpinnings. 
Peugeot's E-Lion announcement also includes an image of seven bespoke electric cars to tease a new series of production models, which will launch from the middle of the decade onwards. These include EV replacements for the 308 and 508, along with what could be a road-going version of the Inception concept. 
The Inception show car will actually serve as inspiration for all these upcoming cars, which are set to feature the same shark-nose design, illuminated logos and fang-like LED headlights as the concept. The Inception's STLA Large architecture will also underpin high-end production Peugeots, which could offer up to 670bhp and 497 miles from a single charge.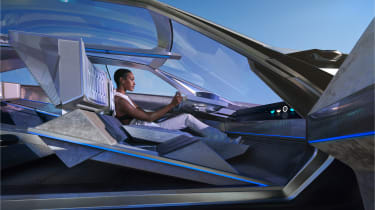 The platform's 800-volt tech allows 18 miles of range to be added in just one minute, although the firm hasn't revealed its exact maximum charging rate. Peugeot's new wave of EVs will also include the company's revised i-Cockpit interior layout, centred around a rectangular 'Hypersquare' steering wheel and a Halo Cluster dash display. 
Four touch panels in each corner of the Hypersquare allow drivers to operate primary functions with their hands on the wheel, while the reworked layout makes use of Stellantis's STLA Smart Cockpit voice and gesture control tech.The Hypersquare operates through steer-by-wire, allowing it to be folded away for Level 4 autonomous driving, too. 
In a bid to become carbon net zero by 2038, Peugeot will incorporate recycled materials and swappable interior trims to extend the life cycle of its vehicles, with greater scope for personalisation inside. Over-the-air updates are also promised to regularly refresh the in-car tech. 
Now read our list of the best electric cars…
Source: Read Full Article