I noticed peculiar spots on the front window while driving. So, I stopped & opened the bonnet & it was a mess.
BHPian Jeroen recently shared this with other enthusiasts.
I am very annoyed with myself! Really made a mess of my Spider the other day.
I had gone for a day of touring, a gorgeous day, my wife was doing some other things, so I decided to go touring. After a while, I noticed some peculiar spots on the front window. I thought it might have come from trees or so. So I pulled over at a petrol stop and removed them. Drove on, but the spots were coming back. Stopped and cleaned them again. Only after it happened a third time, I decided to investigate a bit better.
I opened the bonnet and the problem was immediately very clear. Just before I had set off, I had topped up the engine oil and forgotten to put the oil cap back on! Oil had sprayed everywhere! Luckily, the oil cap was still there, wedged between a spark plug and the valve cover. I found a nearby self-car wash and cleaned up all the oil and hosed down the engine bay as best as I could. Surprisingly small amount of oil had disappeared from the engine, but it was still a huge mess.
I am still mopping up and cleaning more. When the Spider is parked, oil keeps leaking out of nooks and crannies. Very annoying.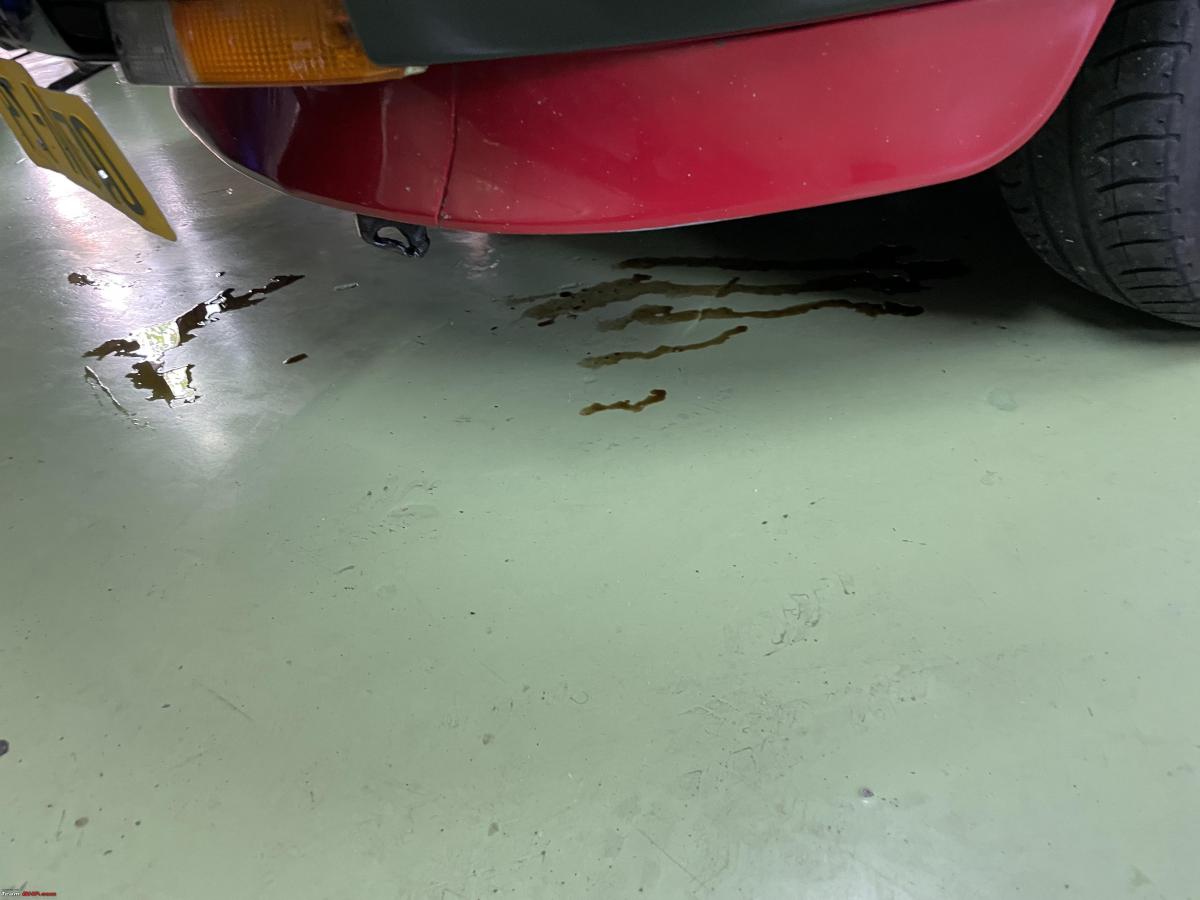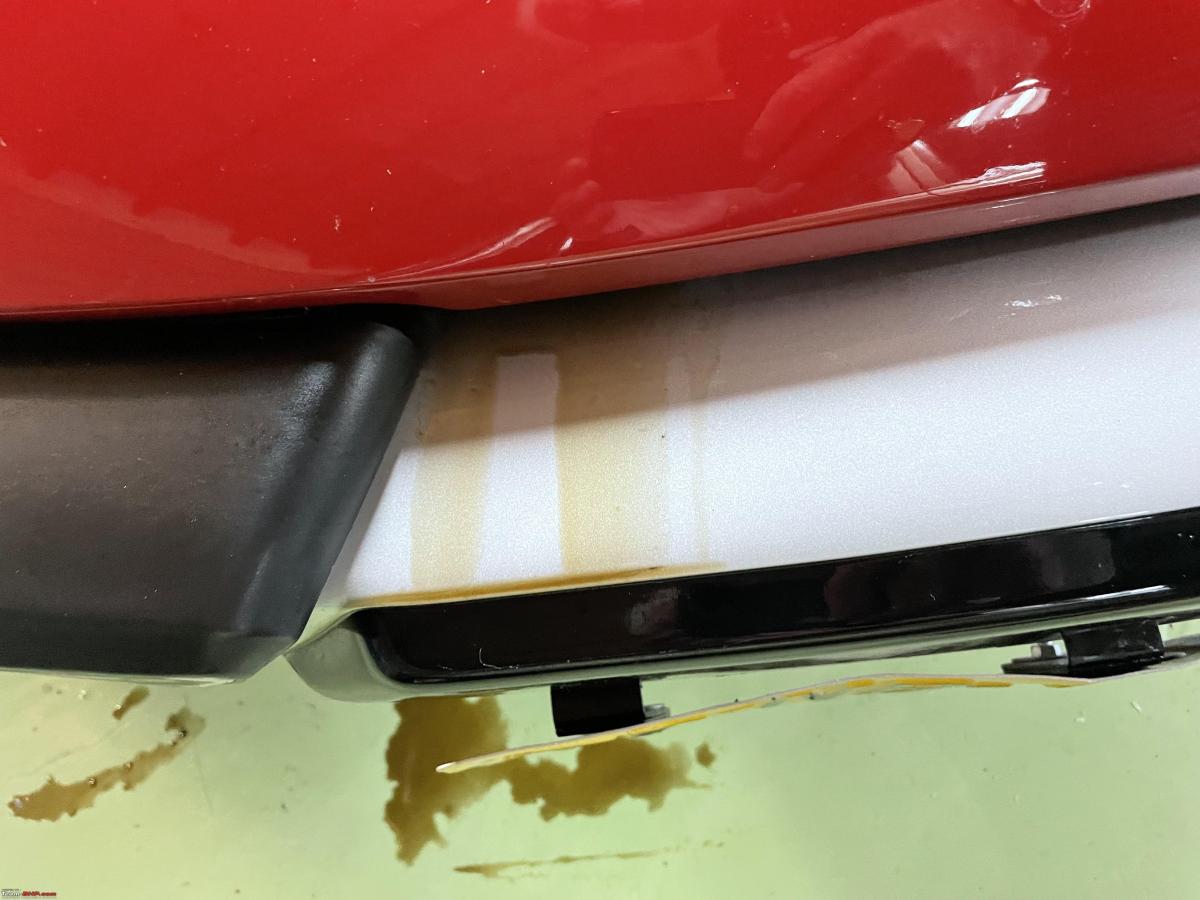 On the upside, it is oil and a bit of extra rust protection is never a bad thing on an old Italian car!
Whilst I was mucking out the engine bay I also noticed the cover of the air mass flow meter being a bit loose.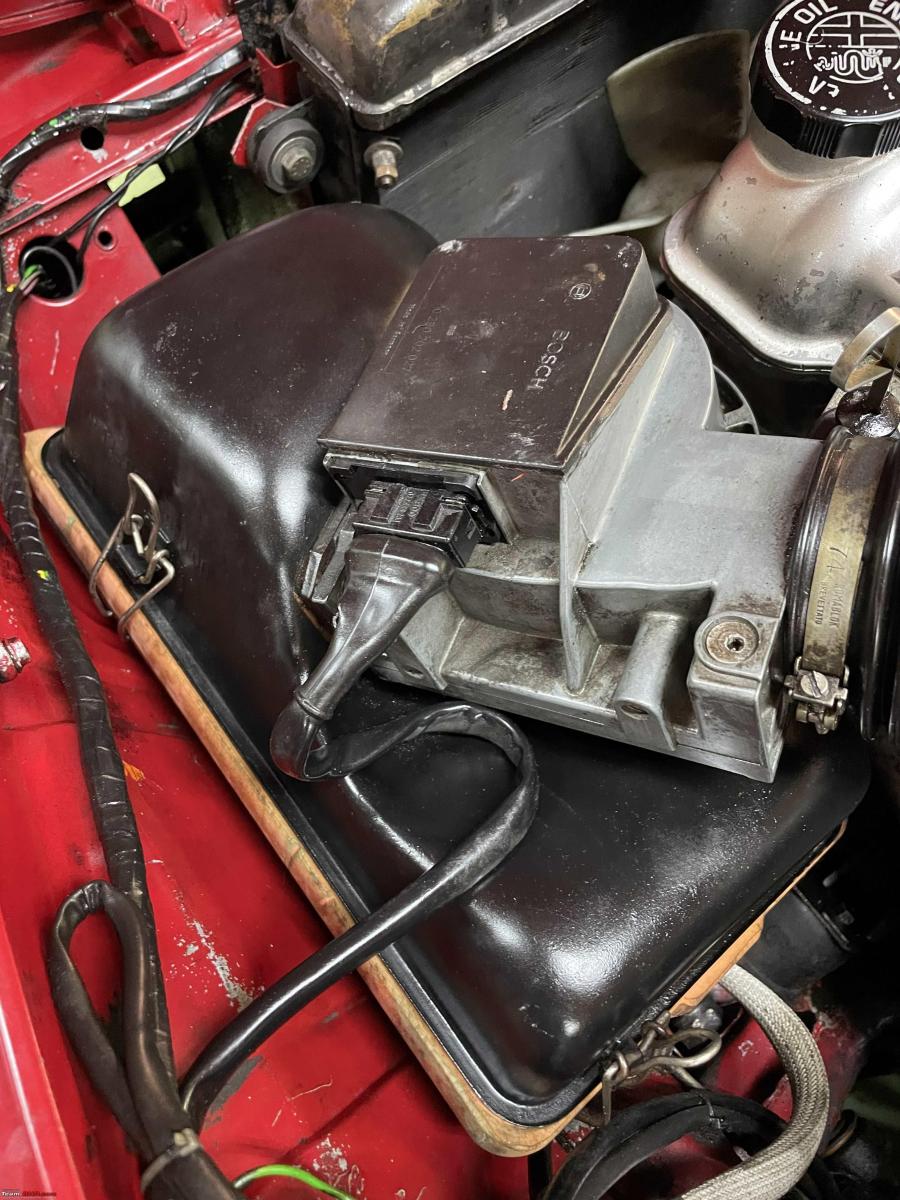 So I removed it, it is held in place by nothing more than a liquid gasket. So I cleaned everything and applied some new gaskets.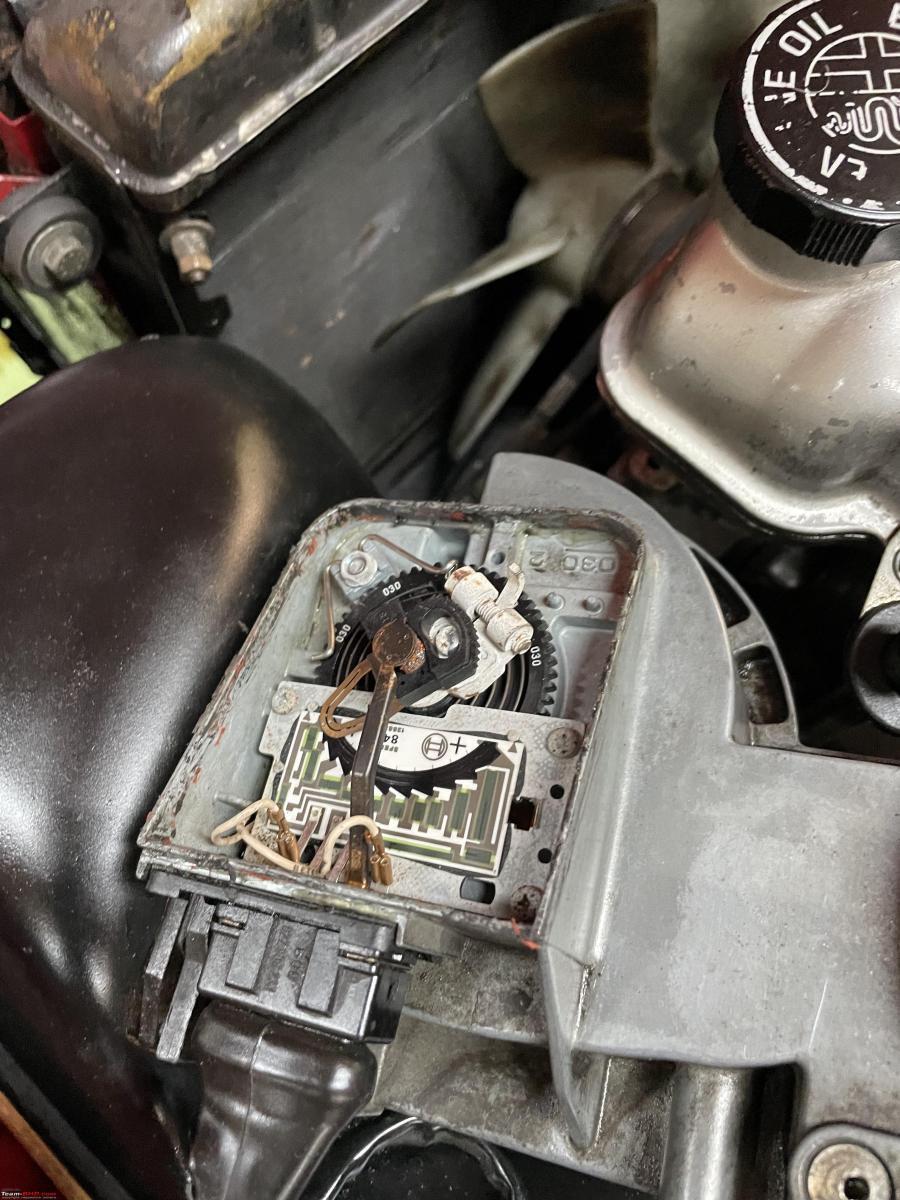 This is the first time ever, I have seen the internal bits of this sensor. I almost wish I had not. It doesn't look all that great. But I am not going to mess with it. These Bosch air flow meters are incredibly sturdy, so I am just leaving it.
Yesterday I went to a workshop about car respraying, polishing and similar things. A very interesting company.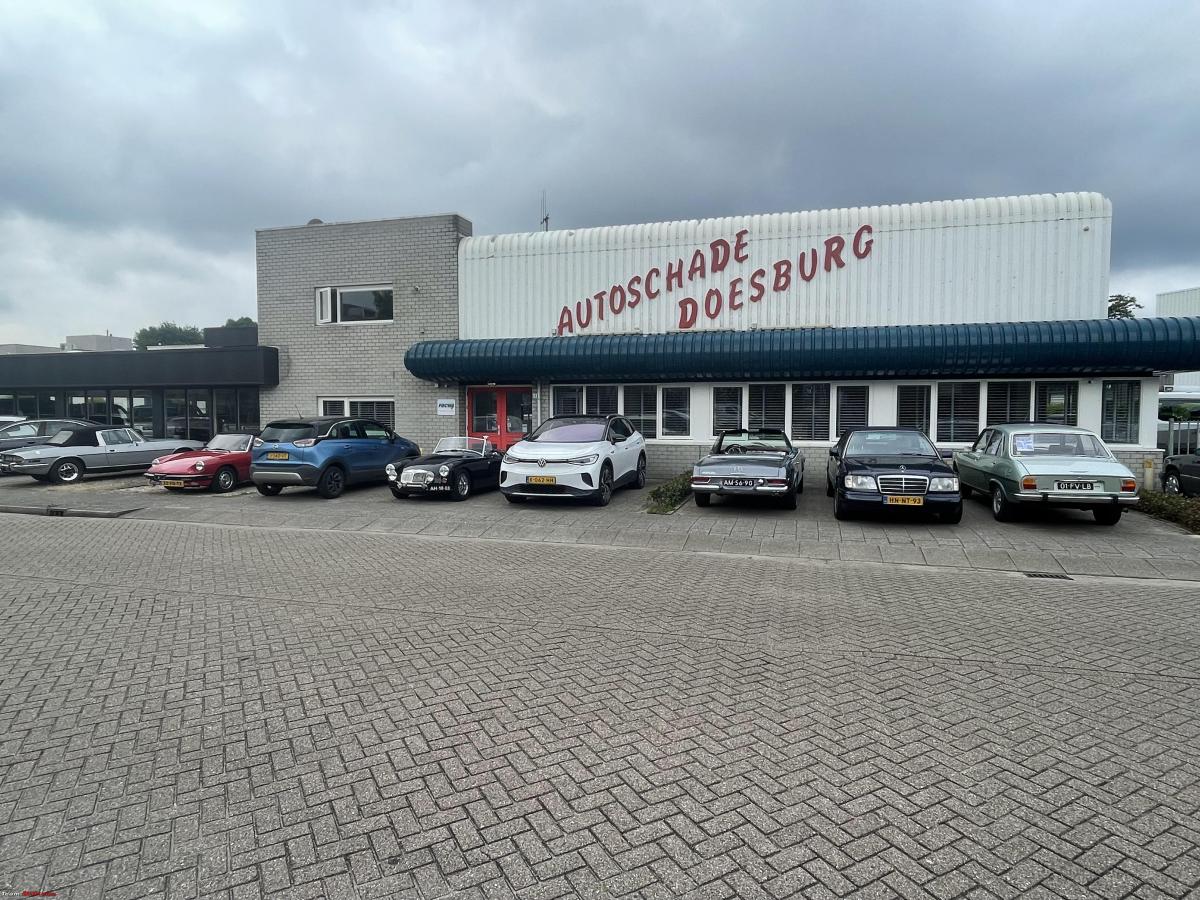 It was organised by the KNAC (Koninklijke Nederlandse Automobiel Club). It is one of the two National car owners clubs/associations. I used to be a member as for many years my classic cars were insured through them.
Many people turned up in their classic cars.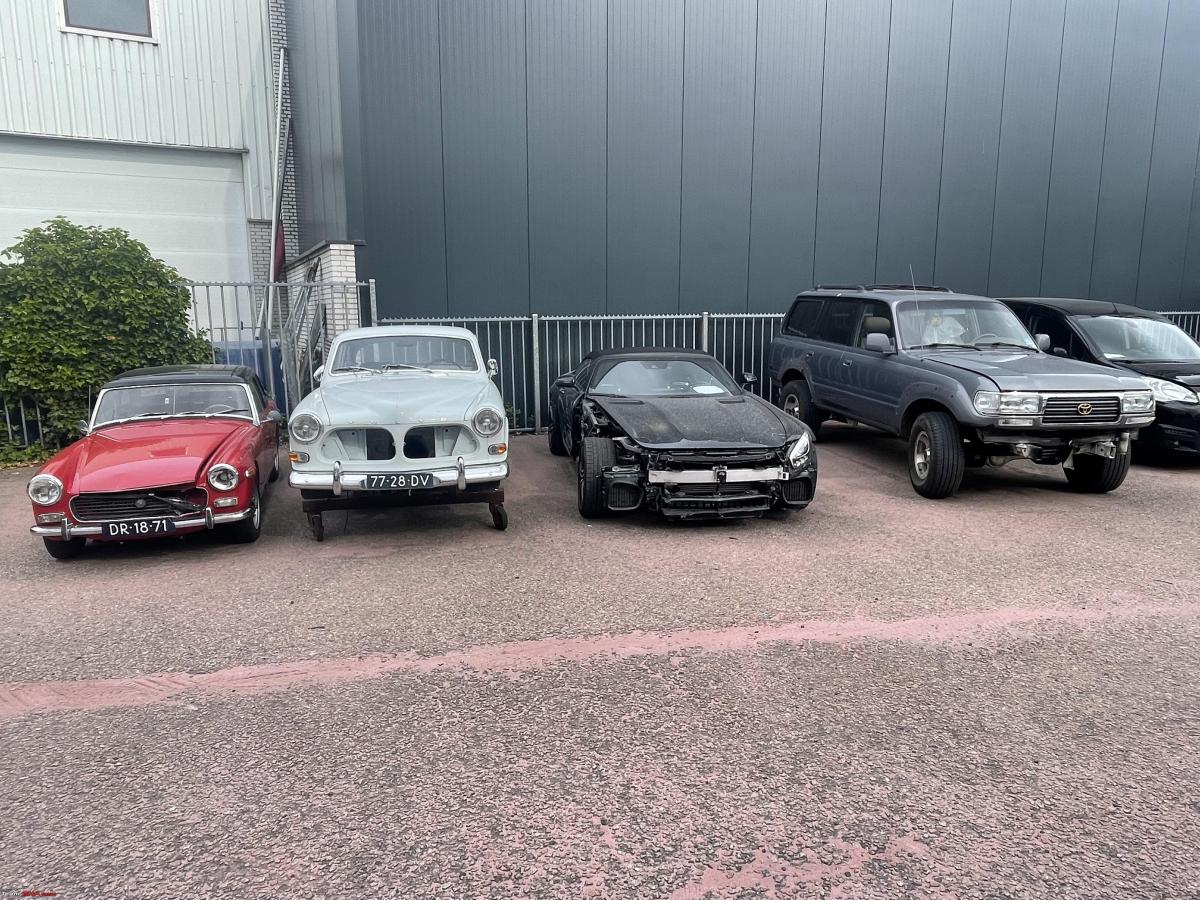 I took my Jaguar, about a 40-minute drive, just about all motorway.
We got a very interesting two-hour talk about the theory of car paint, paint damage and restoration and so on. Followed by a very typical Dutch lunch. (Bread rolls with meats and cheese). During the afternoon they gave a number of demonstrations on spraying, polishing and so on.
And of course, endless chatting about cars. Bumped into two old colleagues of mine and somebody from the Spider club. Nice catching up with them.
They had some interesting cars inside their workshop too.
The ever illusive Maserati!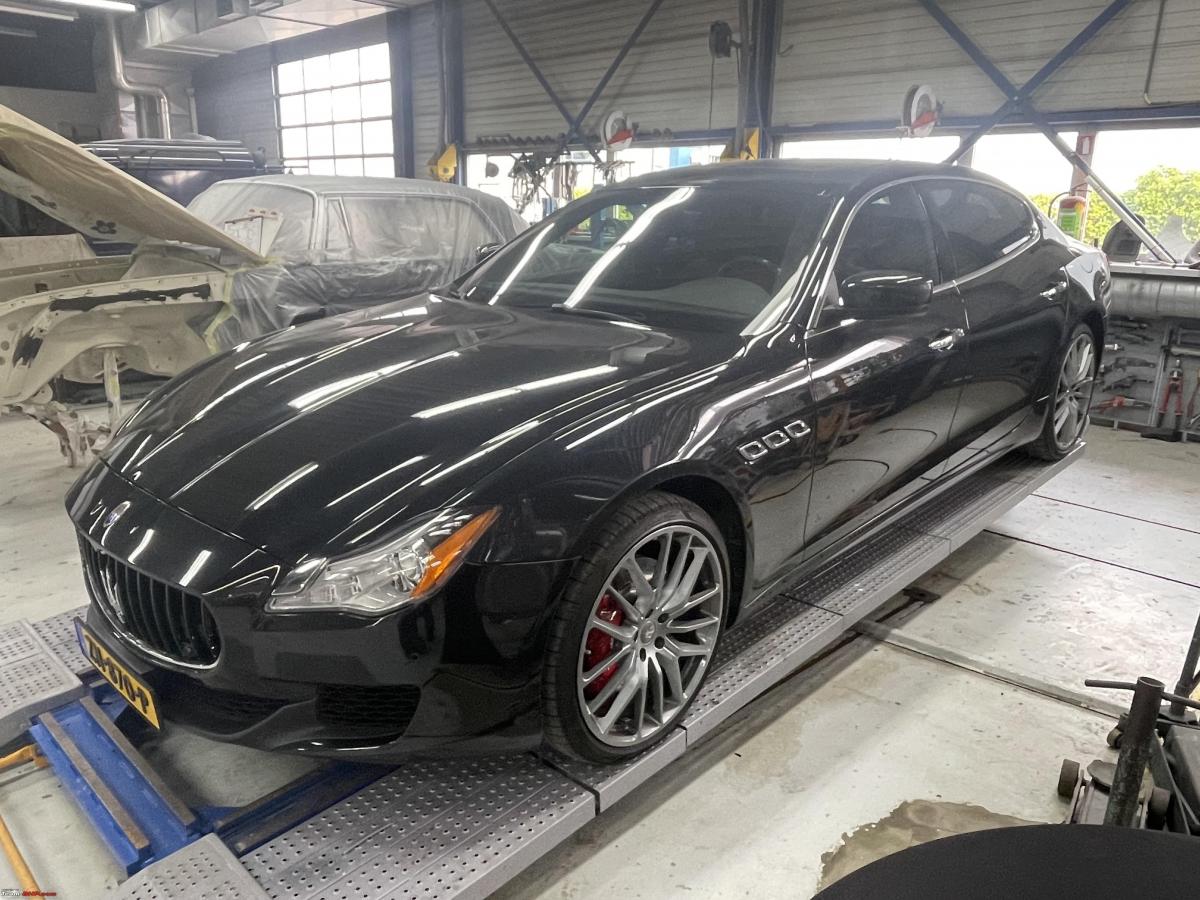 Jaguar XK (R) and a Lotus Elise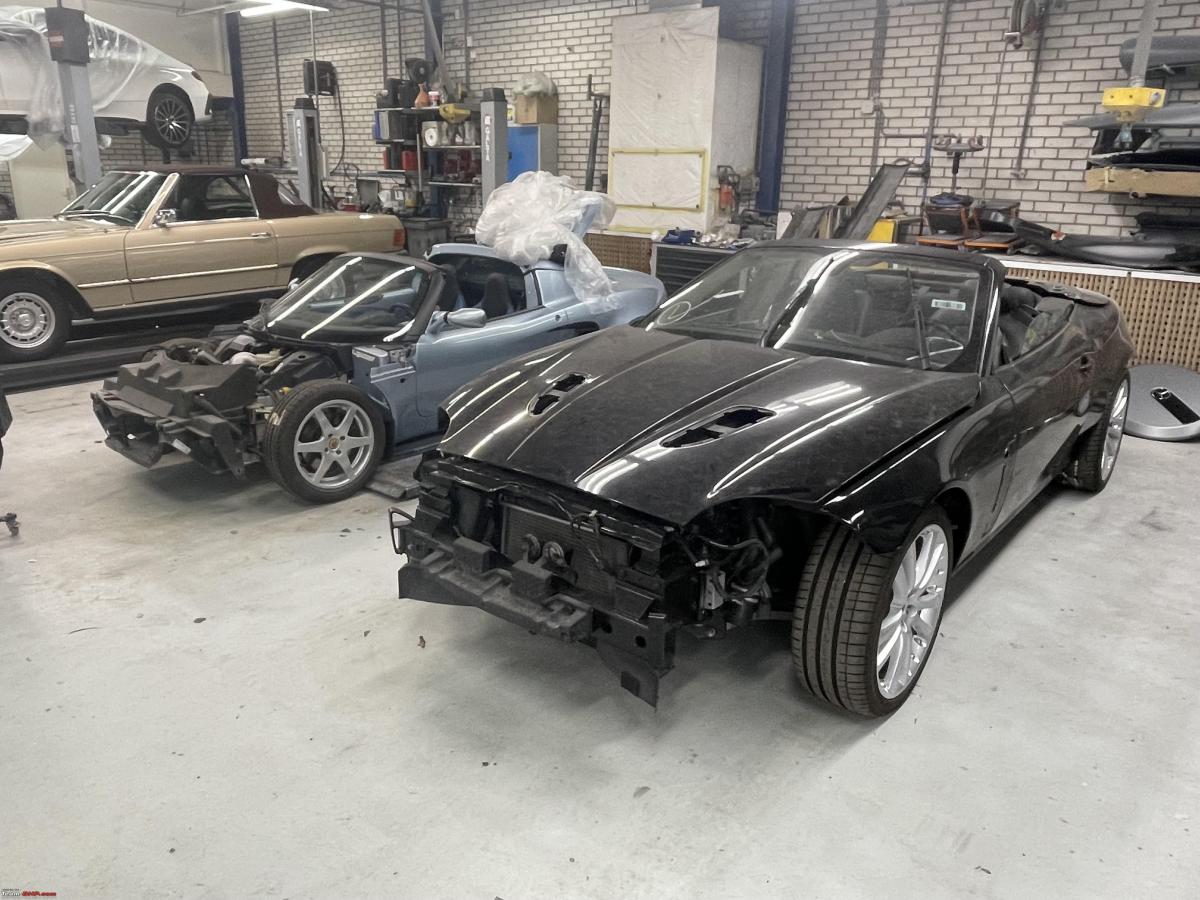 Very interesting workshop with lots of cool tools!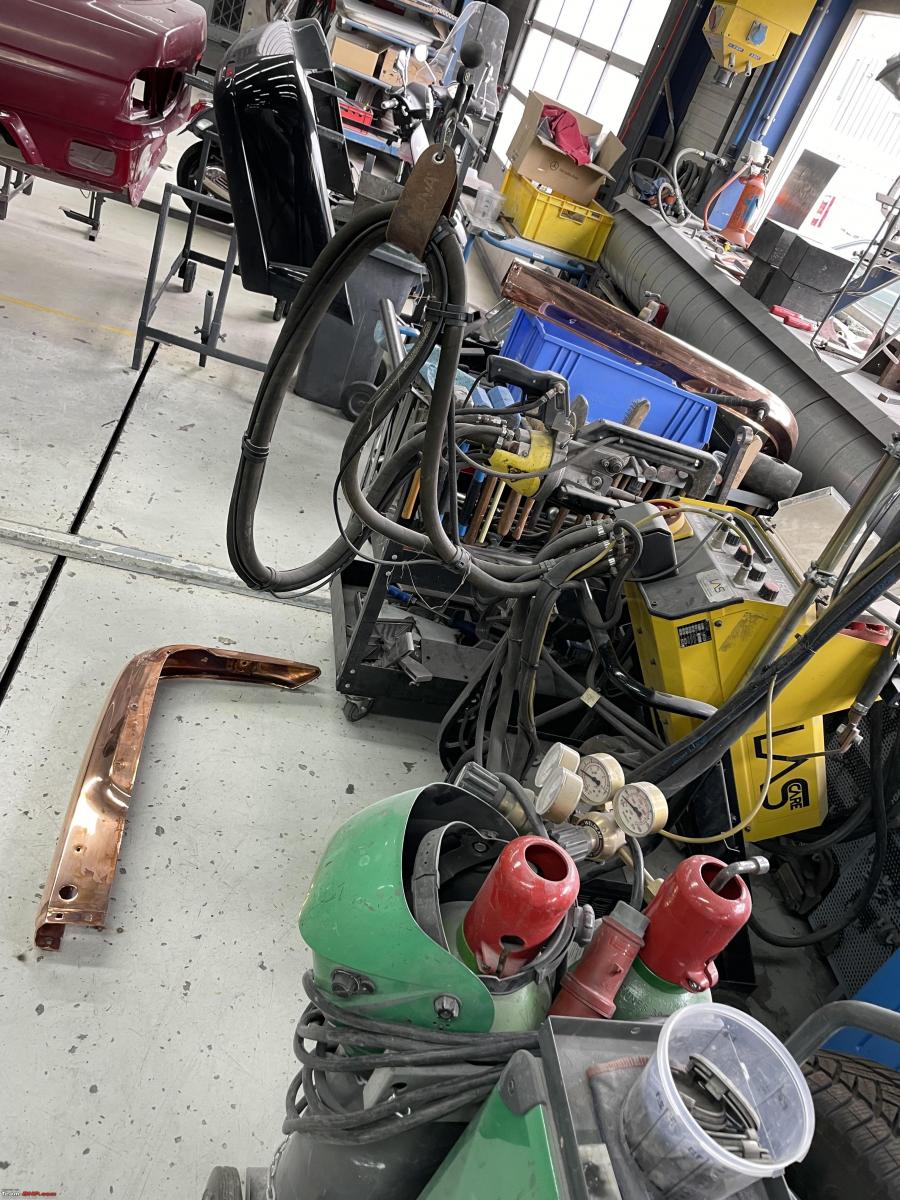 This is masking paper on a roll, different sizes. Note how the sticky tape is already attached on one side for easy handling/application.
We got a nice booklet with the slides we were shown earlier. A very interesting and relaxing day.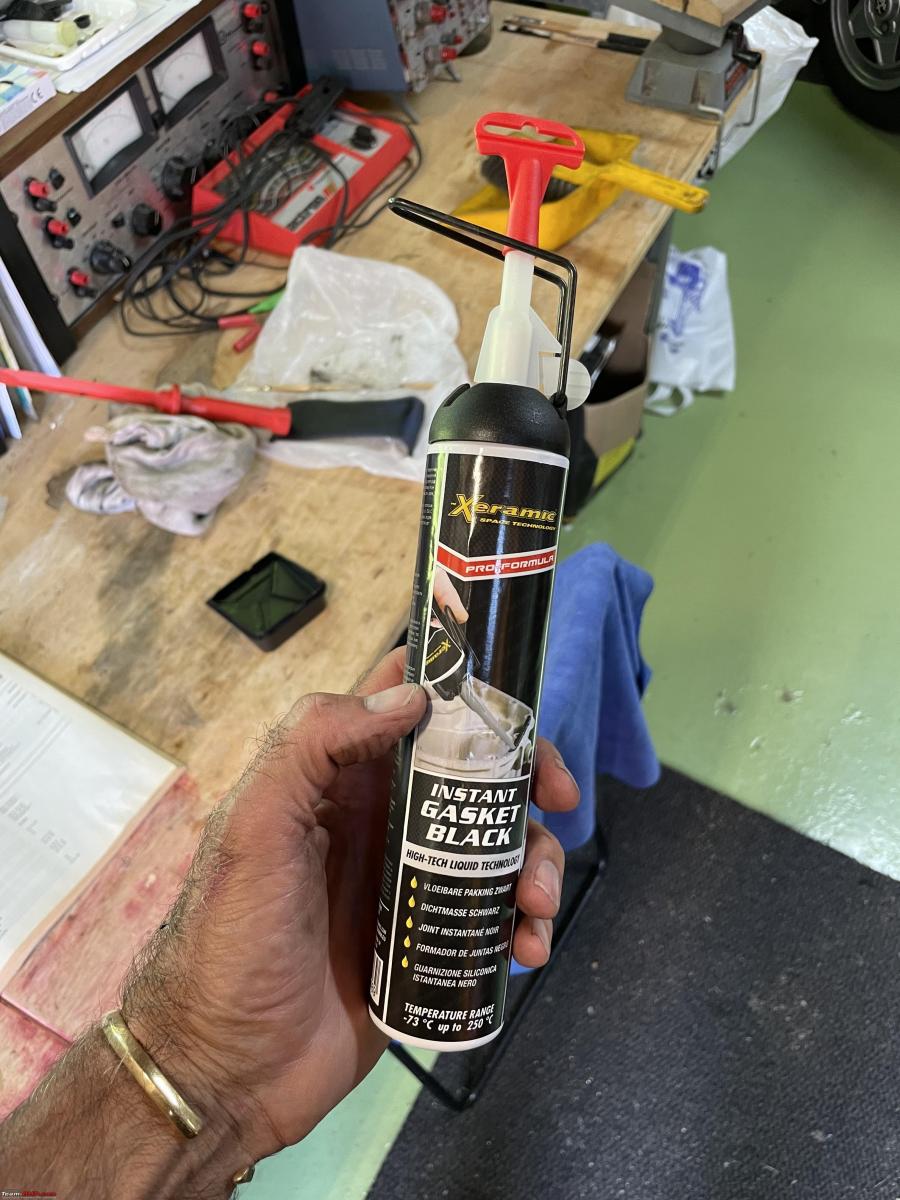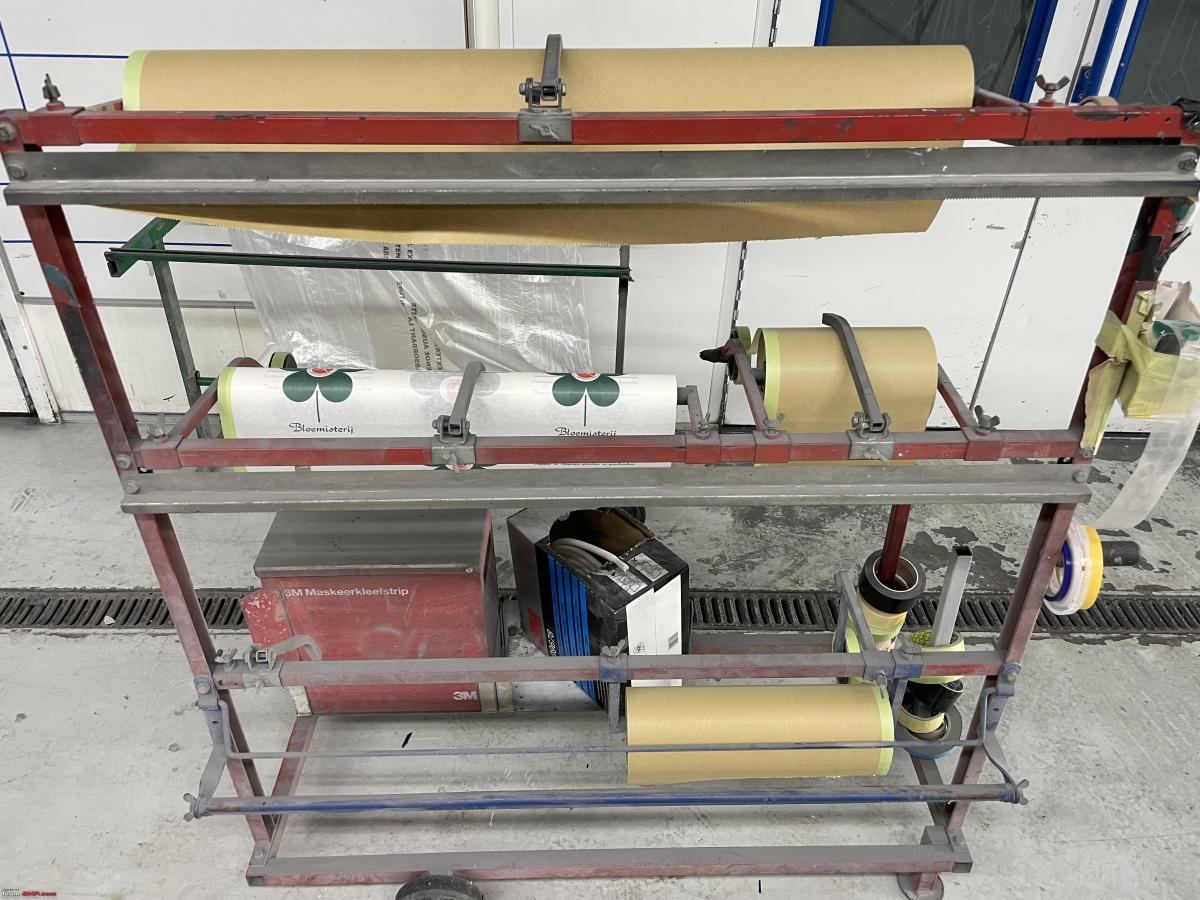 Check out BHPian comments for more insights and information.
Source: Read Full Article