George Russell remains focused on winning in Formula 1, but he does not see any sign of Lewis Hamilton slowing down at the top.
As part of the Mercedes programme, Russell is widely expected to step up to the senior team in the near future, perhaps as soon as 2022 when his Williams deal ends.
Currently in Formula 1 there is talk of a generational shift, one which Russell is a part of, but leading the old guard is seven-time World Champion Hamilton, and right now Russell said "age is just a number" to his fellow Briton.
"Naturally I didn't work my whole career to make it to Formula 1 and fight for last position, but that's the position we are in at the moment and I'm working as hard as I can with Williams to push us forward," he told reporters ahead of the Spanish Grand Prix.
"The progress that we have made over these last three years fills me with a lot of satisfaction, but ultimately I do want to be fighting for victories.
"But you see Lewis doing the business week in week out, he's still got it in him, age is just a number. He is absolutely flying.
"Especially in the races, he's doing an incredible job in a car that isn't the fastest on the grid. There has always been this argument, is it the car or the driver? But he is putting that to bed at the moment."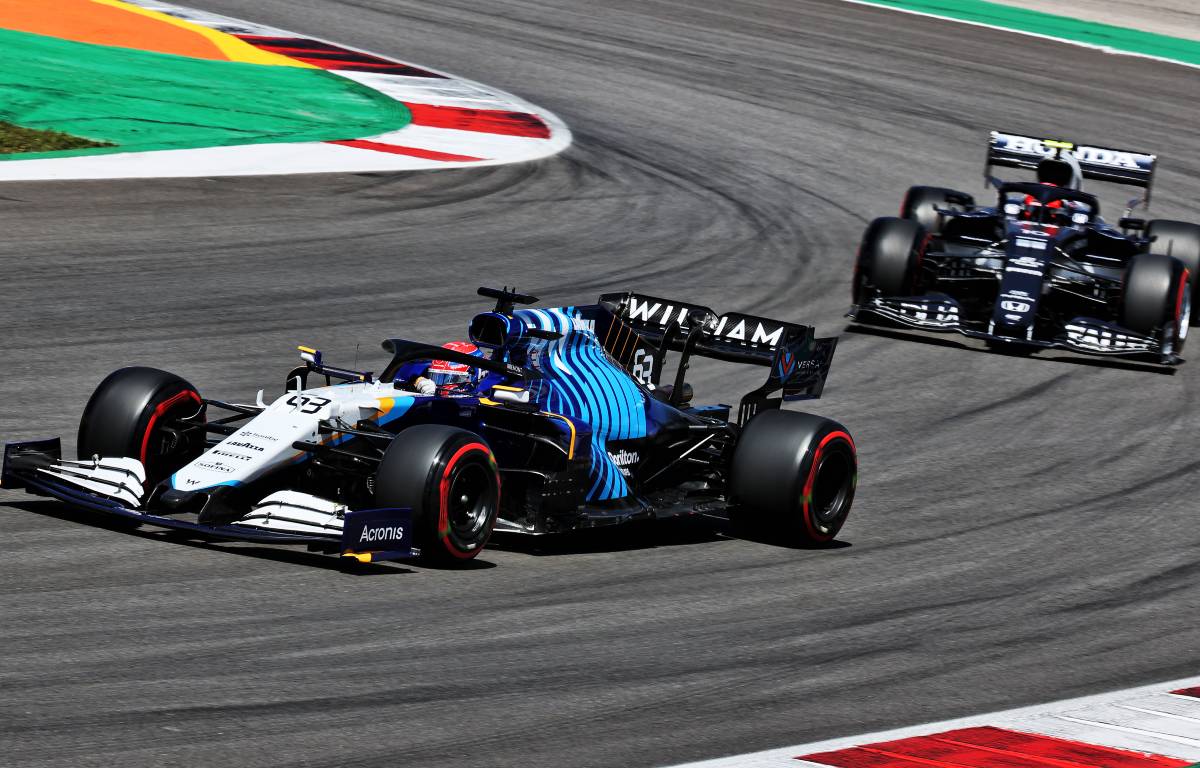 Show your support for Williams with their latest official merchandise collection
Russell comes to Barcelona looking to rebuild momentum after a difficult Portuguese Grand Prix.
Qualifying was not the issue, far from it as Russell secured his best grid slot in Williams colours with P11, but the race saw him slip back through the pack and end up finishing around the Haas of Mick Schumacher.
Russell blamed the wind and how sensitive his FW43B is to it after the race, a point which he stands by, but further analysis flagged up another issue with the car in Portugal which "did not help matters whatsoever".
"We did discover an issue on the car after the race which did not help matters whatsoever, but definitely we are very sensitive to the wind," Russell confirmed.
"It seems to be the excuse of the season, not just for us but for many people, but that's the reality.
"If you are driving down the motorway at 70mph and stick your hand out of the window, you feel it, [now] times that by three when we are doing over 200mph.
"When it's windy, gusty and unpredictable these F1 cars just don't work and it's about seeing who loses the least, all of them struggle. And I think we lost the most on Sunday."
The Portuguese GP was though a big confidence boost for Schumacher who passed the other Williams of Nicholas Latifi, and since then has seen in the data that he was faster than Russell too.
"I enjoyed it a lot, one of the tracks that I probably didn't know as well as Bahrain or Imola, but still we were able to fight with the Williams and that was very good," he said.
"Looking back at all the data it also seems that we had a lot more pace in us and probably more pace than George which is very promising."
Follow us on Twitter @Planet_F1, like our Facebook page and join us on Instagram!
Source: Read Full Article