Mattia Binotto fears Ferrari may go another season without a race win, the team boss acknowledging that the Scuderia will struggle to close their deficit to Mercedes.
Last year Ferrari failed to win a single grand prix, the first time since 1993 that the Italian stable was win-less.
Ferrari admitted they knew in pre-season testing already that their SF1000 was woefully off the pace, the team paying the price for a power unit that rivals declared was illegal the year prior.
Hamstrung by the FIA's Technical Directives, Ferrari lost power and pace and were not able to recover in 2020.
There is the potential for more of the same this season given that the teams will race last year's cars in this year's championship with only a small scope to develop the cars.
As such Binotto says Ferrari "will not" be able to close the gap to 2020 championship winners Mercedes.
"Honestly, the gap to the best team today is very big and we will not close it," he told GPFans.
"But to win races, you never know what may happen during the season, during races, if there will be an opportunity, hopefully, we can get it. I do not have a crystal ball.
"Let's wait and see.
"That is what is great about F1. There are uncertainties and we are working very hard to do our best, let's see what will be the competitive level in March."
Check out the new 2021 collection on the official Formula 1 store!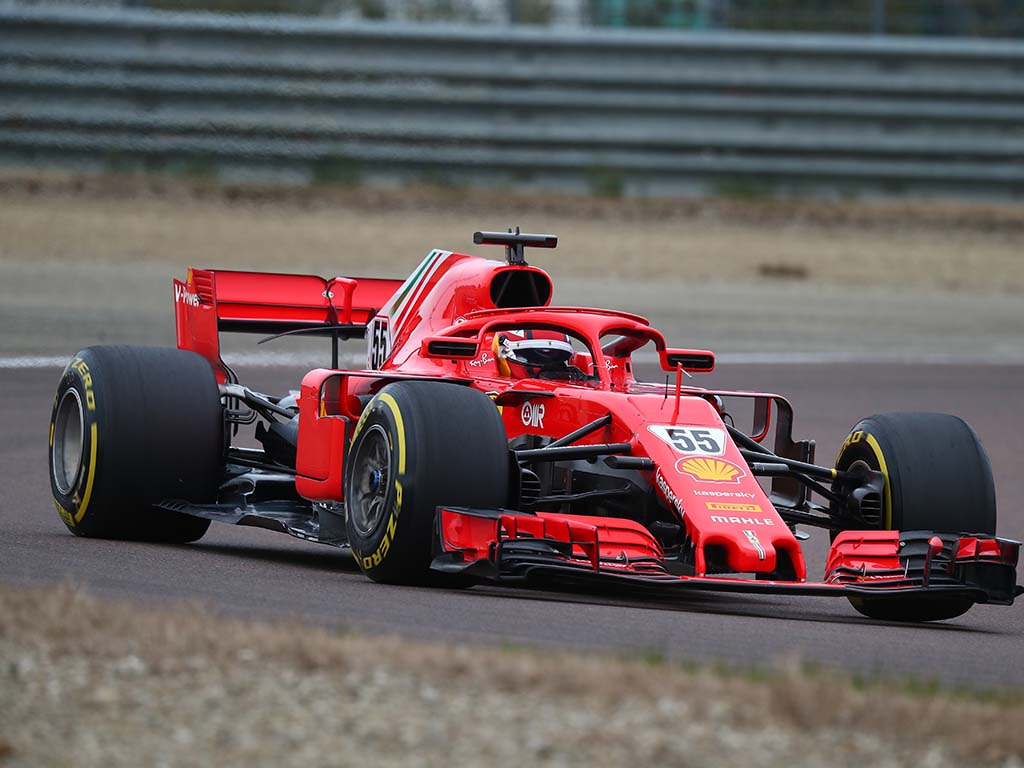 This year Ferrari will have its youngest line-up with Leclerc 23 and his new team-mate, Sainz, 26.
Sainz has joined Ferrari from McLaren, replacing Sebastian Vettel who has joined Aston Martin for the next season.
Binotto is hoping to see his new signing on the podium before too long.
"Hopefully, we see him on the podium, I am really hoping to see him on the podium," he said. "I think that is not depending on him but certainly on the car.
"If the car will be good enough, I think he is capable of doing strong races and will be on the podium.
"Again, I think he is a very young driver. The youngest line up since 1968. Normally, we are doing such a choice not only for two years. It is because you are trying to create solid foundations for the future and looking at the long term as well.
"So we hope that Carlos will be renewed and be with us as well in the next years."
Ferrari claimed three podium results last season, two for Leclerc and one for Vettel.
Source: Read Full Article