I had booked the Toyota Hyryder, but wasn't too happy. Hence, after much deliberation decided to take a leap of faith with the Jeep SUV.
BHPian yashg recently shared this with other enthusiasts.
I joined Team BHP at the start of this year. The signup questionnaire has a question about your dream car. My answer was specific – Jeep Compass Petrol Model S. Now that dream stands fulfilled. Against all the logic and rationale, I ended up buying a Jeep Compass and that too in petrol. Automatic. 4×2. Because YOLO. Also because every time I saw that car on road, I would gawk like an adolescent kid looking at their crush. Hopefully, it will turn out to be a happy and fulfilling ownership experience. This is my third American car after Chevrolet Spark and Ford Figo Aspire. Hopefully, Jeep won't run away from India in the next 5 years. Keeping my fingers crossed.
The urge or rather itch to get a new car started around the end of 2021. The Aspire was running well, but I wanted to get a car with a bit more ground clearance and an SUV form factor. I started checking out new cars on Carwale and discovered new features that I wanted in the new car.
In addition to what was already present in my Aspire, I wanted the following features:
NCAP rating of 4 stars or more
Minimum 6 airbags
Good build quality
Sunroof
Cruise control
360-degree camera
Ventilated seats
Decent boot space
The budget was around 15 lakhs. I wasn't looking to get a car immediately. I just started browsing auto portals and YouTube channels. I had no particular car in mind, I was open to every option and was also keen on an EV.
I casually started to test drive a few cars.
MG Astor
This was the first car I tested. The exteriors looked good. Even though it has more of a crossover styling, it looked stunning in the showroom. I found the interiors OK. I did not like the Sangria red at all. It looks far too dark and maroonish in real life. It drove well, but I did not get any SUV-like driving feel that I was expecting. Just moderately different from Aspire. I liked the 360-degree camera and added it to my list of must-have features. I found the robot and voice commands to be gimmicky. I took the pricing and moved on. I quipped to my colleague who had accompanied me for the test drive, "I can add 5 lakhs more and get a Jeep Compass." I had no idea what a Compass cost. Compass was actually not on my radar then.
Kia Sonet and Seltos
After Astor, I visited the Kia showroom. I test-drove both Seltos and Sonet. The Sonet I drove was a Diesel IIRC. Seltos looked very good. Well proportioned. I liked the built-in sunshades in the rear windows. While driving it felt just like my Aspire. It felt like I was just driving a sedan. It was effortless to drive for sure but it did not pull at my heartstrings. Also after driving Seltos, I decided I needed a panoramic sunroof only. So that also became a must-have feature. After looking at Sonet, I decided no more sub 4 meter cars, so that put an entire segment of cars out of contention. I was aware of Seltos' 3-star GNCAP rating, so that was also a deciding factor in eliminating it.
MG ZS EV
Next up, the EV version of Astor/ZS. This was before the facelift with higher capacity was launched. Great car. The instant acceleration was insane. I was tempted to go with the EV, but setting up an individual charger at my parking lot was an issue. I tried to get our society to install common chargers. It didn't work out. After reading a lot and watching many videos on the topic, I concluded that EV infra is yet to take off in our country. EV works best for city runs when you have a second vehicle for long trips. I was planning to go on many road trips in my new car. So EV got a pass for this round of upgrades.
MG Hector
While I was driving the ZS EV, I told the SA I was considering Compass as well. So he suggested also taking a look at Hector. I had not considered it earlier due to size. It's just too big but decided to give it a try. Feature-wise it was packed to the brim. It drove well. There was nothing in particular that I didn't like. Delivery was also readily available for the petrol top variant. But eventually eliminated it because of size. Just a tad too big for Mumbai traffic.
Toyota Hyryder
I was keen on it the moment it was announced. Toyota and Maruti took too long to reveal features and prices after the announcement in mid-2022. I got to test drive it around Diwali and immediately booked it. A really good car, only negatives were the super small boot space in a strong hybrid and the mosquito net being used as a sunroof liner. By this time, only two cars were left in contention – Compass and Hyryder. I asked on this forum whether I should go with Compass or Hyryder, and most of the members suggested Hyryder.
Cars briefly considered but not test driven
Let's talk about Jeep Compass.
I knew Jeep was a standalone brand. I did not know who owned it or what cars it made. Just vaguely aware of its existence. I did take note of it when Compass was launched in India in 2017. I was not in the market for a car then, I saw it was pricier than the Creta and forgot about it. I did not particularly notice it on the roads. After I casually mentioned to my colleague that I can spend 5 Lakhs more and get a Jeep, all I knew was that Jeep was a premium brand and was expensive. Then I checked out the prices and features on Carwale. Features ticked every box of what I wanted. Jeep had really hit it out of the park with the 2021 facelift, but had also priced it a good 10L above Creta/Seltos etc. That was a bummer. But somehow, the car stuck around in my mind. I think it was around January 2022 when I first called the Jeep showroom and inquired about the Compass. I did not book a test drive. I knew I was not going to buy it anytime soon. Also applied for Team-BHP membership around this time and mentioned Compass as my dream car.
And then months passed, and I kept test-driving the cars mentioned above. And I started noticing Jeeps on the road. While earlier I didn't notice them in particular, now every passing Compass caught my attention. Then one fine day, I broached the topic to my wife that I was seeing some cars and a car costing 30L+ was on my mind. Her first reaction was, "Are you mad?" Her second question, "What car is that?" My wife had not heard of the brand Jeep. She thought the Jeep was a type of vehicle the kind used by the police. Even later on when I told my father about it, his reaction was "Jeep also makes cars? Will it have a fabric top?" The word Jeep is synonymous with SUVs. Even on toll plazas, they mention jeep as a separate category of vehicles. It was difficult to explain the rationale of a 30L+ car from an unheard-of brand to my wife. More so because she's a Chartered Accountant and understands that it's a depreciating asset.
Inspired by the article on almost new used cars, I was open to a pre-owned Compass as well. I test-drove a 2019 Limited Plus. It did not have cruise control! The top model petrol Jeep from 2019 lacked cruise control. So it was out of contention. It was parked in the basement of a mall, and the car really struggled to climb up the steep ramp. I came home unimpressed and a little disappointed. Later, I found a 2021 model S listed online, called the owner and asked about the reason for selling the car within a year, he said he was moving abroad. He also mentioned he was an actor. I Googled him and found his wife was also an actor who I had seen in several movies and shows. So their moving abroad while they have a thriving acting career in India seemed like an excuse. I decided against getting a pre-owned Compass.
Then on Diwali, I booked Hyryder. But, I wasn't quite happy. It felt like making a compromise. At the same time seeing multiple threads of brand-new Compasses breaking down within days of delivery kept me anxious. However, after much thought and deliberation, I decided to take the plunge. Will I regret it? Only time will tell.
Started with a budget of 15 Lakhs, and ended up with Compass. Jatey they Japan, pahunch gaye Cheen… (We started for Japan but ended up in China – a famous Kishore Kumar song from the movie Chalti ka Naam Gaadi)
Booking and PDI
The car was booked at Landmark Worli in exotic red + grey roof. A discount of 1 lakh was provided on the ex-showroom price. I opted for direct insurance. VIN was shared on the same day. A WhatsApp group was also created. I asked for the VIN to be sent via official email which they did. It was a Sept 2022 manufactured vehicle. I set up an appointment for PDI for a day later. Based on the Team-BHP checklist, I created a bullet list of things to check during the PDI. The PDI was to happen at their Ghodbandar stockyard. I took a friend along for the PDI. He's not a car person so I took him along to get a non-biased look at the car and point anything out of ordinary. I explained to him the concept of PDI and he was like, "Isn't that the dealer's responsibility to check the car before they sell it to you?" I was kind of flabbergasted by that simple question, but I had to explain to him why a PDI is necessary and how dealers can slip you a defective car. Before leaving for the PDI, I asked for a photo of the odometer, which was shared. It showed the odo in H mode with 21 KMs.
We reached the stockyard and inspected the vehicle as per my checklist. Found a panel gap on both the front doors which I thought was minor and asked them to fix it before delivery. There were some water marks around the body, which just needed a proper wipe with a towel. Tyres were week 36 manufactured which matched with the car manufacturing month. Checked all electronics including individual charging ports. Paired my phone with Jeep UConnect over Bluetooth. Worked fine. My friend asked the SA about how many customers come for PDI, and 1 out of 10 replied. The SA also showed us how the door automatically unlocks once you put your hand on the handle. I asked if I could take a small ride inside the stockyard, but it was denied.
I sent the panel gap photos to Landmark SA and okayed the vehicle. Some photos from the PDI: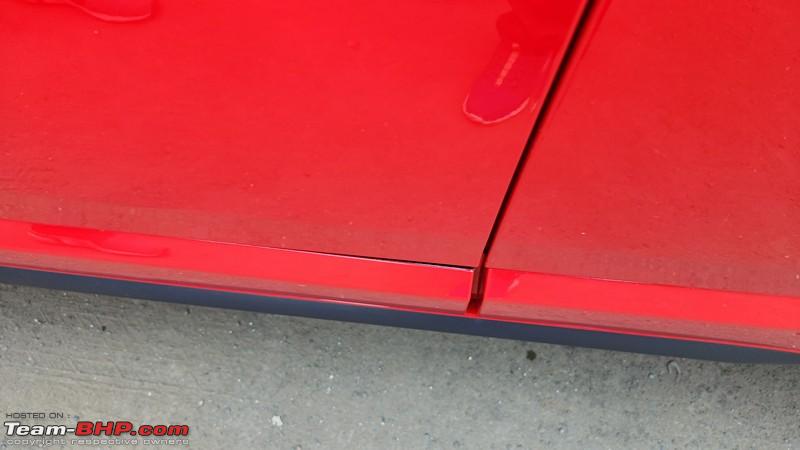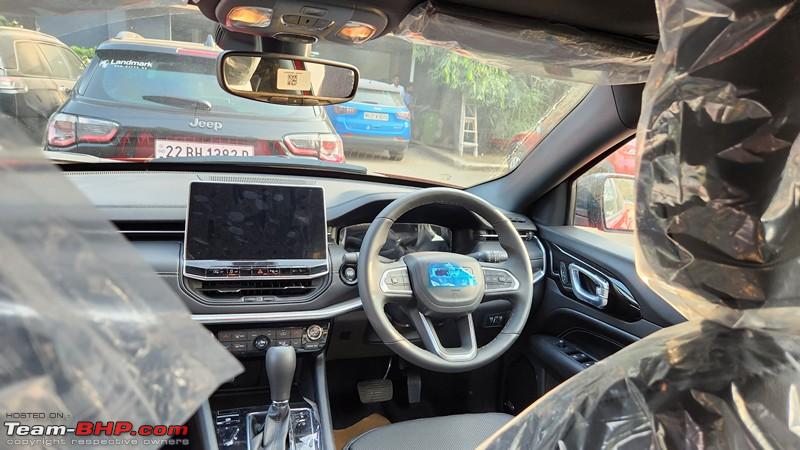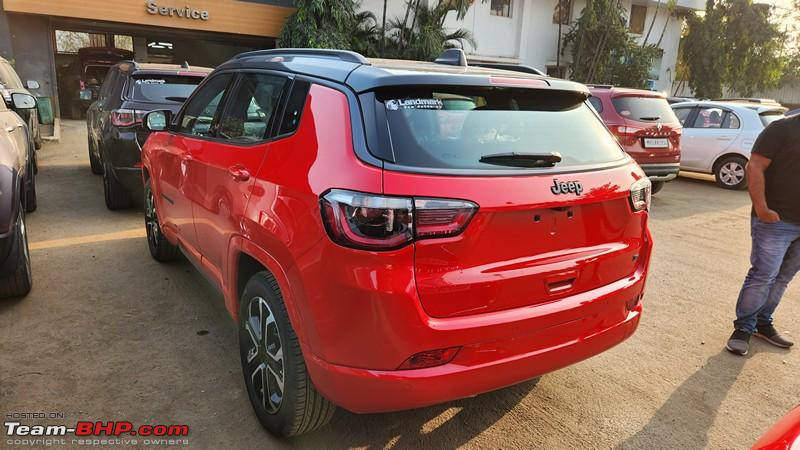 Continue reading BHPian yashg's ownership experience for more insights and information.
Source: Read Full Article